Aston Martin could be for sale
Aston Martin's major stakeholder is looking to sell its share of the company, according to media reports.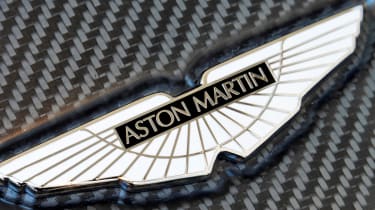 Aston Martin's biggest shareholder, the Kuwaiti private equity firm Investment Dar, has been looking to sell its share of the British sportscar manufacturer, according to reports by Bloomberg.
Various sources from within the industry claim that Investment Dar has been looking to sell its shares in the company for around $ 800m (£504m at current exchange rates), which is roughly what the company paid in 2007 when it bought its stake in Aston Martin - previously under the control of Ford.
Two of the rumoured potential buyers include Indian car manufacturer Mahindra, and Japanese giant Toyota, although Aston Martin's official statement maintains that the company is not looking for a new owner, and other parties have declined to comment. The report claims however that Toyota has in fact carried out an evaluation on the possibility of a buyout, but so far it hasn't progressed any further.
Investment Dar was one of two investors who purchased a stake in Aston Martin during a huge deal fronted by Prodrive founder David Richards in 2007. Since the deal went through, Investment Dar's debt has mounted to over $ 4.39bn, and the Kuwaiti investment company is looking to ease this by selling its stake in AM.
Aston's product line-up has recently been updated to include the new DB9 and Vanquish models, but without the backing of a major car manufacturer in the future, it could be left behind in the development of new models. Aston Martin is currently one of very few independent manufacturers left, with most of its rivals falling under the umbrella of larger manufacturers.