Audi S5 Cabriolet
Audi's big coupe loses its roof and gains a new supercharged V6 powerplant
It's an Audi S5 with no roof. So it will be a bit heavier, its structure will be less rigid, your head can be blasted with ambient air and it will cost more. There. I've written the test.
But maybe a car like this does deserve a place in evo's pages. After all, I suspect more than one of you owns an M3 Convertible or something with an open top, four seats and an AMG badge. Or even, like Mr Editorial Director Metcalfe, an unfeasibly warmed-over Saab 900 with a soft-top that's little less rigid than the chassis beneath.
But there's something else. The launch is based in Monte Carlo, and Audi has set out several test routes for the new A5 Cabriolet range, S5 version included. All of them are hopeless, majoring on being seen by the smart set and soaking up sun along the coast. Thankfully, the Col de Vence road is nearby, with a run eastwards thereafter and more fabulous roads back down to the coast. Sometimes there are rock faces to one side of the road, which make good soundboards. And what's bouncing back is a sound utterly unlike that of the S5 coupe's large and rather lazy V8. Is there a particularly loud 911 following us? No. It's the rousing tune of the open S5's 3-litre, supercharged, direct-injection V6.
Maybe it's because the chance to hear a great engine is all the greater when you have no roof to shield it, but it still seems strange that the open S5 gets the fine new S4's engine while the coupe does not. Why is this? Because the S5 coupe is itself quite a new car, says Audi, and it sells adequately as it is. (Feeble explanation.) And to change it now would annoy existing owners. (Makes a bit more sense.) In two years' time the anomaly will be resolved. Meanwhile, if you want the S5 with the best engine, you need the cabriolet.
Partnership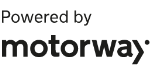 Need to sell your car?
Find your best offer from over 5,000+ dealers. It's that easy.
You'll have to have it with a DSG gearbox, though, because the S-tronic system (as Audi nowadays calls it) is compulsory on the S5 Cab. I've been tiring of DSG 'boxes of late, finding them very unsatisfying after the first few minutes and craving the proper interaction of throttle, clutch and gearlever, but a lot depends on the crispness and blippability of the engine. The better here, the better it matches a DSG's quickshift style and the more mechanically real it feels. The S5 Cabriolet hits the spot perfectly. Auto mode works just fine, but it's forgotten about as the Col bends and twists. This engine isn't a bombastic deliverer of torque but it's muscular, consistent and very usable, able to pull convincingly even in seventh gear. And as it downshift-blips up into its flat band of maximum power (328bhp between 5500 and 7000rpm), the exhaust pops and fluffs and sputters before you get back on the power and reprise that spookily Porsche-like blare.
But does the S5 Cabriolet handle? It does, especially if it has the optional Quattro Sport rear differential to make the most of the usually rearward torque bias. This actively speeds up the outside rear wheel when needed to help the S5 through a corner, contributing towards a precision and low-inertia threadability unimaginable in an Audi until recently. Given switched-off electronics and a slippery surface it would surely powerslide like an S4. The S5 Cab feels, and is, a touch bulkier and softer-edged than that car, but it's still pretty damn good. Rides well, too, with hardly a trace of structural shudder, and when you put the roof up it's eerily quiet. Where's the wind noise? Nowhere. Hoods come no better than this.
There is one snag with the S5 Cabriolet, though. Its very comfortable, racy-looking seats lack the Mercedes-aping hot-air vents that (optionally) provide a virtual pashmina to an A5 Cabriolet's frontal occupants. But then it's hardly that sort of car.
Specifications
| | |
| --- | --- |
| Engine | V6, 2995cc, supercharger |
| Max power | 328bhp @ 5500-7000rpm |
| Max torque | 325lb ft @ 2900-5300rpm |
| Top speed | 155mph (limited) |
| 0-62mph | 5.6sec (claimed) |
| Price | c£42,000 (est) |
| On sale | April |