Until the fastest RS7 version of Audi's executive express arrives, it's down to the new S7 Sportback TDI to satiate A7 buyers seeking high performance. Only, as the name suggests, they'll be doing so this time around with diesel rather than petrol power.
Odd move? For some, perhaps, but in Europe diesel still rules in larger and heavier cars like the A7, and as a means of extracting both performance and long range from a car, there's still little to top it.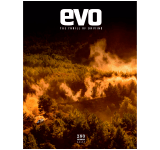 Subscribe to evo magazine
Subscribe today to have every issue of evo delivered straight to you. You'll SAVE 39% on the shop price, and get evo for its original cover price for a whole year!
> Click here for our review of the new Audi S6 TDI Avant
Engine, transmission and 0-60 time
As with all the newly released S TDI models, the S7 Sportback TDI uses a 3-litre V6 turbodiesel engine mated to an eight-speed automatic Tiptronic transmission. This marks two departures from the previous S7, which utilised a 4-litre petrol V8 and seven-speed S-tronic dual-clutch automatic. The new car retains quattro all-wheel drive, naturally.
In transition to diesel motivation the S7 has lost out in terms of power but gained in torque. The former drops from 444bhp at 5800rpm to 344bhp at 3850rpm, while the latter climbs to 516lb ft, rather than the V8's 406lb ft. Without seeing the torque curve of each engine it's difficult to comment on where each car delivers its strengths, though it's worth noting the 2500-3100rpm plateau where the diesel makes peak torque is nowhere near as wide as the 1400-5700rpm where the petrol gave its best.
Performance, like power, has dropped, with 0-62mph now coming up in 5.1sec rather than 4.6sec, though top speed remains capped at 155mph. Where the diesel really scores is economy, attaining 35.8mpg on the new WLTP combined cycle, compared to the petrol's old (and likely less realistic) 29.7mpg on the NEDC test.
Technical highlights
It's no longer new technology, but the S7, as with the S6 and SQ5, adopts the brand's 48V mild-hybrid technology, with a starter-generator unit allowing the system to recuperate energy under deceleration, cut power for coasting, and rapidly stop and restart to save fuel in stop-and-go traffic.
Additionally, the S7 Sportback uses Audi's electric compressor, first seen in the SQ7. Essentially an electrically driven rather than exhaust-driven turbocharger, it's designed to improve initial throttle response by spinning up in 300ms to supply more intake air. Audi says it's good for just shy of a car's-length of extra acceleration by 30mph.
As on the regular A7, four-wheel steering is available here. Previously we've not been keen on this system, which has chipped away at already muted steering feel even if it's improved agility, but Audi has apparently been working behind the scenes – as you'll read below, it feels much better than before.
What's it like to drive?
We drove the S7 on the same day as its S6 Avant sibling, and given both ride on the same platform and are basically mechanically identical, it's no surprise that it drives much the same. Indeed, the slinky S7 is only 10kg lighter than the Avant and delivers identical acceleration times, so your choice in the showroom won't be difficult: it'll come down to styling, practicality and price. For what it's worth, the S6 Avant's utility would be hard to resist, particularly given that it's around £6000 cheaper, but the S7's sleek fastback styling would get the nod over the frumpier S6 saloon.
Still, the S7 is the best current-generation A7 we've driven yet. While smooth German road surfaces will hide its true ride quality from us – not a strong point for the regular A7 – it's certainly impressively refined, and the diesel engine remains resolutely unflustered under hard acceleration.
> Click here for our review of the Mercedes-AMG CLS53
Just as there's a curious thrill to the silent speed of an electric car, the V6 diesel's gentle background rumble (provided you switch off the odd V8-like sound generator) makes genuinely quick progress satisfying and serene. If the drivetrain makes a mis-step, it's that left in auto mode the gearbox sometimes takes a few moments to decide on which gear it should be using when you kick down, while left in manual mode, it's easy to be caught out below the engine's torque peak, and wait an age for boost to build. We're not quite sure what that electric compressor is actually doing, given it's designed to negate this kind of thing...
Still, there's always a composed chassis and on this car, optional carbon-ceramic brakes to make up for it. The standard stoppers in the S6 didn't feel like wilting early, but it's reassuring to have the repeatable power of the ceramics, and while you can feel the car's weight under braking, the pedal remains usefully firm.
The S7's steering, backed up by four-wheel steering on this car, contributes to your fast, easy progress. It's hugely grippy, but far from feeling numb and tied-down, the steering's weight and response are better than we've experienced with four-wheel-steered A7s in the past, and the rear axle's help makes the S7 genuinely agile.
Stirring the S7 along in the meat of its torque with the gearchange paddles and sitting in one of the segment's best cabins, the S7's appeal has never been greater. An RS7 is on the way for those who wish for petrol power, but in the meantime, this diesel S7 feels well judged indeed.
Price and rivals
Audi hasn't yet confirmed S7 pricing, but expects it to start around the £68,000 mark – £6000 more than an S6 Avant and £8000 more than an S6 saloon. That's quite a chunk given the S7's benefit essentially amounts to whether or not you like the styling, but it looks better when compared to its chief rival, the £74,565 Mercedes-AMG CLS53.
The battle won't be easy for the S7 though. We're quite fond of the CLS53, of its styling and mostly of its hybrid-assisted petrol in-line six. It's quicker than the S7, at 4.5sec to 62mph, but misses out on WLTP economy, with up to 31mpg combined. It arguably feels more special inside than the Audi, but they're fairly even to drive – the Audi more agile, the Mercedes smoother and more fluid.