evo 20th Anniversary Awards - we celebrate 20 years of evo
We honour the best car, company and person in evo's 20 year history and the evo Anniversary Awards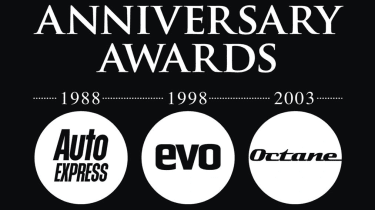 evo is celebrating its 20th anniversary in 2018 and to mark the occasion we're recognising a few achievements in the performance car sector over the past two decades with our Anniversary Awards: evo car of the past 20 years, evo company of the past 20 years and the evo person of the past 20 years.
evo Car of the Past 20 years: 2010 Porsche 911 GT3 RS (997.2)
Twenty years. Thousands of cars. Millions of miles. One car. Evo's writers have been fortunate to have driven the greatest performance cars of the past twenty years. Everyone has been an inspiration and capable of delivering a defining thrill of driving moment. But there is one car that defines the past 20 years of evo like no other; a car that's a splitter ahead of all the rivals.
It has a few old favourites of every evo tester: A manual gearbox.Hydraulic steering. And a glorious naturally aspirated engine. It has few driver aids and creature comforts are strictly optional. But it rewards and excites any driver of any ability like few other cars evo has driven during these past two decades. So while all of us at evo are excited for tomorrow's next generation of performance cars.
evo Company of the Past 20 years: Renault Sport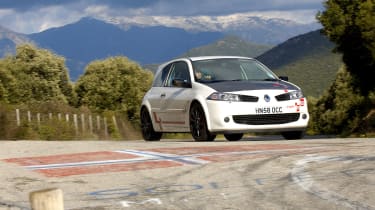 Now we move on to the evo company of the past 20 years. This is a company that has built some of the most exciting cars our road testers have driven over the last two decades. Cars that have gone on to become firm favourites with our readers, too, with each new model greeted with great anticipation and expectation.
What makes this a stand out company for evo is how it responds to new challenges, our road test results and owner feedback. At times when rivals would consider throwing in the towel, this company accepts every challenge it faces to continually improve its range of must own superminis and hot-hatches.
evo Person of the Past 20 years: Tobias Moers
Over the last two decades Mercedes-AMG has grown from a company producing a handful of sports cars to an automotive powerhouse. Its unprecedented range of class leader performance cars - from hot hatches to supercars and pretty much everything in between is unrivalled. In 2019 it will go one further and deliver a road legal hypercar that transfers all it has learnt from its four Formula 1 world championships to a road car that we can drive.
Behind this success is a team of vast talent. But in this instance there is also one man who has been an ever-present at Mercedes-AMG for nearly a quarter of a century and he is the driving force behind the people and every car they produce. 
evo's Person of the past 20 years: Mercedes-AMG, CEO, Tobias Moers.