BMW 535d M Sport Touring review - price, specs and 0-60 time
Facelifted BMW 5-Series gets cleverer and greener
From a distance, I often mistake an approaching 5-series for an M5. But when they've flashed past and I look in the mirror to watch them rapidly disappear behind me, nine times out of ten I'm left feeling slightly cheated when I notice that there are only two pipes poking out from one side at the rear rather than the four of the M Division's V10-charged uberwagen.
The M Aerodynamic package, it would seem, is the bane of the M5 spotter's life, and this point was rammed home when I picked up this very mildly facelifted 535d M Sport Touring. It was sitting next to two pukka M5 Tourings, and as they were both in a slightly dull slipper-coloured maroon, this silvery-white diesel actually looked the more exciting car.
The mild deception continues as you walk past the 'M double-spoke style' alloys (admittedly only 18in here, an inch smaller than the proper M5 items), open the door to be greeted by 'door sill finishers with M designation' and settle behind the three-spoke M Sport multi-function leather steering wheel.
Engine and performance
Aha! A difference! There are no paddles in the diesel car. Yet. Soon customers will be able to specify BMW's all-new sports-shift automatic transmission, which does have them. For now, though, with the new standard auto you at least get a very attractive new shifter that looks like a sort of Brancusi sculpture and is very satisfying when used to shift up (pull back) or down (knock forward). It responds 50 per cent faster than the previous auto and it seems to perfectly match the 535d's truly fantastic engine.
Fundamentally, I'm not a fan of diesel engines. I'll happily acknowledge diesels that are good, but to me it always feels as though they should belong in their own class and ultimately never quite be compared on a level playing field with the best in the way of petrols. This revised, 282bhp (up 10bhp on before) twin-turbo 3-litre from BMW is different. It's stonkingly fast, and not just in the usual nice-dollop-of-low-down-torque sort of way. Not only does it hold on to its power after the mid-range, but it actually builds on it so you get a real push into the (sports) seats during the rush to the red line. If you get the chance, try one. You'll be impressed.
What's it like to drive?
Handling-wise, the M Sport 535d's dynamics are, of course, as fantastic as you'd expect, with wonderful balance and fluidity for such a big car. It's happy to play too, with huge grip on turn in and a pleasingly mobile rear end if you so wish.
Partnership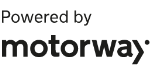 Need to sell your car?
Find your best offer from over 5,000+ dealers. It's that easy.
An interesting new feature for the refreshed 5-series, and one that's standard on the 535d, is a lane departure warning system (the reason for the glass eye in the lower front grille). If you stray over a white line on the motorway it makes the wheel gently buzz, which is less disconcerting than Citroën's vibrating seat, and it remains inactive if you indicate when swapping lanes, although I suppose most BMW drivers won't ever discover that…
The other main advances for the updated 5-series are part of what BMW is calling Efficient Dynamics, or in other words, its green policy. This involves such things as brake energy regeneration, which uses the power usually lost when braking or on engine overrun to recharge the battery. This alone has apparently reduced the 535d's CO2 emissions by 4.4 per cent, thereby helping to preserve your rainy summer holiday in Torquay for years to come.
Perhaps a more impressive result of BMW's efforts is the combined-cycle fuel consumption figure, which has improved by some 17.4 per cent over the pre-facelift model to 40.4mpg, meaning that the 535d isn't one of these high-performance diesels that negates its original purpose by being almost as thirsty as the equivalent petrol-engined model.
So should you buy a 535d M Sport Touring instead of an M5 Touring? Not in straight fight, but if £70K is your entire car budget then you could save a few grand by buying the diesel and then tow your spare-change Caterham to trackdays.
Price and release date
The BMW 535d M Sport Touring is available now for £44,255.
Specifications
| | |
| --- | --- |
| Engine | In-line 6-cyl, 2993cc, twin turbos |
| Max power | 282bhp @ 4400rpm |
| Max torque | 428lb ft @ 1750rpm |
| 0-60 | 6.5 sec (claimed) |
| Top speed | 155mph (limited) |
| On sale | Now |