BMW M5 vs Lotus Carlton
New M5 meets Lotus Carlton, separated by 22 years but united by twin-turbo engines and an appetite for seriously big speeds.
It's hard to imagine any manufacturer creating another car quite like the Lotus Carlton. Extrapolate its level of superior firepower over the class-leading E34 M5 of 1990 to the equivalent F10 M5 of today and you'd have a saloon with 662bhp and no less than 791lb ft of torque. 0-60mph? Three dead. 0-100mph? Mid-sixes. That's a family-sized four-door with the performance of a McLaren F1.
Which illustrates just what a sensation Vauxhall and Lotus's collaboration was when it launched. This was a car with 20 per cent more power and a gargantuan 58 per cent more torque than its most capable rival.
Things have moved on a long way since 1990, but in essence the latest M5 follows a recipe not dissimilar to the Lotus Carton, relying on a pair of turbos to deliver the goods and a well-balanced rear-drive chassis to make the most of its output, in this case 552bhp and 501lb ft of torque. The Carlton's once jaw-slackening 377bhp and 419lb ft now look a little insipid by comparison, but its 1655kg kerb weight redresses the balance a little in the power-to-weight stakes.
As ever, Top Trumps-style comparisons are less than half the story. To genuinely put this pair of supersaloons into context requires an old-school evo road trip, which is why after a long drive through the UK, France and Belgium, guest driver Andy Wallace, photographer Dean Smith and I find ourselves checking-in to the Hotel Zum Goldenen Stern in the sleepy German town of Prüm. It's too late for a beer so we head straight to our beds – in my case Room 39's Olympic-sized and rather perturbing water bed – while outside in the darkness the M5 and Lotus Carlton also enjoy a well-earned rest, cooling fans humming a soothing lullaby to a quartet of searing turbos. 
Partnership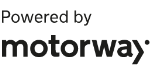 Need to sell your car?
Find your best offer from over 5,000+ dealers. It's that easy.
If you've driven to the Nürburgring you'll recognise the name Prüm, for it's here you leave the E42 Autobahn and make your way across the beautiful Eifel region for your appointment with a stein of Bitburger and a slab of sizzling steak in the Pistenklause. However, if you continue on the E42 you'll discover one of the most exciting stretches of de-restricted Autobahn in Germany – a smooth, two-lane, 20-mile stretch of sweeps and swoops linked by inviting straights, it's all your Vmax fantasies made real.
Find a used Lotus Carlton for sale on the Classic and Performance Car site
Thanks to our late arrival there's little appetite for a pre-dawn raid on the E42, so over breakfast I formulate a plan that will take us on a high-speed tour of the region on a variety of roads, culminating in an afternoon of 'bahn storming – a fitting test for any supersaloon.
After a night on the street, the M5 and LC are covered in a layer of thawing frost. The sheer size of the former comes as something of a shock next to the slim-hipped Carlton, while the crudity of the Carlton's bodykit is laughably aftermarket for a car that cost 10 per cent more than a new E34 M5 back in the day. Still, despite driving the Carlton all the way from its home at the Vauxhall Heritage Centre in Luton to Prüm in one hit yesterday evening, it's the Vauxhall I return to for the first leg of our morning mission to Nürburg.
The interior of the Carlton is a mix of 'executive chic' ruched leather, stick-on slivers of glossy wood veneer and some very humble instruments. It's very comfortable though, and you have great visibility thanks to thin windscreen pillars. The clutch pedal is r-e-a-l-l-y heavy and a dry run through the Corvette ZR1-sourced six-speed H-pattern gearbox reveals a similarly industrial shift quality. There are a few Lotus logos, but the main clue that this is no ordinary Carlton is a speedo that reads to 180mph. We hope to introduce the needle to those numerals later on.
For now, though, we've got the B410 to enjoy. Fast, smooth and fabulously flowing, it winds its way through the region's undulating volcanic landscape. The Carlton feels imperious, surging insistently between the corners in third and fourth gears, pulling big speeds with little apparent effort before braking with impressive power and stability then shouldering its way through the long and occasionally tightening curves. The suspension set-up is very different to a modern car. There's no fancy multi-mode switchable settings for the twin-tube dampers. Instead you get a supple, settled feel with plenty of roll through the corners and squat under acceleration.
It's reassuring to feel the Carlton generating those lateral and longitudinal forces, because while the steering is accurate and well-weighted it's also a bit numb. That body-roll helps fill in the sensory gaps and gives you confidence the fat Goodyear Eagles have found some purchase. There's impressive grip at every key phase, from turn-in to exit, and a satisfying sense of neutrality when you're on a balanced throttle. Squeeze more speed from mid-point to exit and there's gentle understeer to lean on, which is welcome, yet in tighter corners it's happy to smoke its rear tyres with a big, progressive and easily held slide, which is more than welcome.
The 24-valve straight-six – enlarged from 3.0 litres to 3.6 and fitted with a pair of chargecooled Garrett T25 turbos in the metamorphosis from GSi to Lotus Carlton – is far from an attention-seeker, emitting a nicely gruff hum under load and a gentle moan as it releases pent-up boost pressure when you back-off the throttle. The manner in which it propels the Carlton down the road is genuinely eye-widening, thanks to a lack of histrionics and long gearing that really allows you to savour the relentless acceleration. The gearing and tractability are blessings for another reason too, minimising the gearshifts you need to make up and down the heavy, rather gristly 'box.
It feels odd to arrive in Nürburg knowing we're not going to use the Nordschleife, but some rituals remain open to us, including a visit to the Döttinger fuel station for a sandwich and a look round the model shop. Unfortunately Wallace spoils the window-shopping by repeatedly feigning surprise at finding yet another 1/43rd scale car with his name on it. I decide to head for the sanctuary of the BMW.
Upscale in size, luxury and sophistication, the M5 is as cutting-edge as the Carlton is old-school. Two pedals, two paddles, a myriad of dynamic settings and a head-up display (HUD) enable you to focus solely upon guiding the M5 down the road as rapidly and effectively as you can. It starts with a whumph before settling into a weighty, thrumming idle. Pull the stubby gear selector across against the spring loading to shift from D to Sport and we're away.
The excellent DCT transmission makes light work of any situation, so the M5 soon begins to shrink around you. Like the drivetrain and damping, the steering has three settings – Comfort, Sport and Sport Plus – but these only serve to add weight and resistance to the steering, rather than any perceptible increase in communication. The steering is more consistent and linear than the Vauxhall's, but it too is a little numb, although it has to be said the calmness does make both cars supremely relaxing when covering big distances at big speeds.
It's hugely entertaining to watch the Carlton's aggressive nose looming in the mirror as it leans and settles into the long, fast corners taking us from Nürburg down towards Wittlich, where the north-south E44 Autobahn meets the east-west E42 and our (hopefully) flat-out run back to Prüm. Wallace is clearly pressing on, but truth be told the M5 isn't trying that hard. It has tremendous grip from the fabulous Michelin Pilot Super Sports, which, coupled to the punchy 4.4-litre twin-turbo V8 and snap-shifting seven-speed DCT 'box, means it can drop the Carlton pretty much at will.
Of course there's traction and stability controls to help keep things tidy, but on warm, dry roads the M5 doesn't need anything more than mechanical grip. With more weight to contain, the damping is tighter and less pliant, but its responses are sharper and more direct. At speed on fast forest roads, it genuinely feels like a big M3: alert and agile, well within itself yet exciting and expressive when the road allows.
You need to work hard to overcome the rear tyres' hold of the tarmac, but when you do the tight, electronically controlled limited-slip diff makes sure it remains brilliantly driveable. Even when sliding it still finds heaps of forward drive so things tend to happen fast and require decisive steering inputs and a committed right foot, but there's something remarkable about the way the M5 excels beyond its prodigious limits. However you choose to hoon, it's a really exciting car.
When we arrive at the E42 it doesn't disappoint. What traffic there is is light and well-spaced so it seems rude not to make an exploratory run, just to get a feel for the M5 through the endless curves and to find a bridge from which Smith can take some shots. Click-click-click-click down to third, flatten the throttle and the BMW devours the gear, punching away with only the smallest hint of a pause to build boost. An instant upshift to fourth means no interruption in boost and little abatement in acceleration. I'm just looking forward to pulling fifth when we drive into an invisible barrier, the speedo frozen at 165mph. We're going faster than the official 155mph limiter should allow, but it's clear that electronic reins have stopped play with three gears to go.
With Smith positioned on a convenient flyover, time to swap into the Carlton. Wallace snaps the M5 down the sliproad, deep V8 exhaust note punctuated by sharp crackles at each upshift. The Vauxhall can't live with that kind of acceleration, but as each tall gear plays out, we're really beginning to cover ground. There's a runaway-train sensation to the way it builds speed: nothing frantic, just a continuous, no-messing squeeze into the seat as fourth then fifth gear is eaten up.
The pull above 160mph is impressive but, without the explosive urgency of the M5, we're using more road to hit really big speeds. Putting all thoughts of 22-year-old wheel bearings and other assorted ageing suspension components aside, I gingerly feed the Carlton into a long, long curve with 165mph on the speedometer, not wanting to lift but unsure how the LC will react. It sits there, not quite rock-steady, but stable enough to keep the throttle pinned as the front tyres settle into that familiar stance and the rear self-levelling suspension does a gentle oscillation, fighting against the lateral loads. My mouth has gone a bit dry, my palms a bit moist, but as the Autobahn spools ahead of us there's no denying the Carlton is born to this task.
Wallace has backed off to get a better view of proceedings and we thump by him as the speedo creeps towards the magic 180 mark. Though his headlights remain bright spots in the mirrors, he never regains meaningful ground. Satisfied the venerable Vauxhall has restored some honour, I ease back off the throttle and cruise to the next junction at a sedate 140.
It's a thrilling end to a brilliant couple of days. The M5 has proved to be a magnificent blend of malevolence and mellowness. Big and brutally fast, it'll carouse with the best of them, yet cosset you in genuine luxury. Yes it's heavy, but it finds loopholes in the Laws of Physics like no other car in its class. That said, to feel it strain at its electronic restrictor like a dog on a leash is incredibly frustrating. The optional M Driver's Package lifts the limiter to 190mph, but to my mind it should be standard. Ironically, perhaps we have the Lotus Carlton to thank for the fact it isn't.
Still there's part of me that's rather pleased this BMW GB press car can't give its all, for much as I'm smitten by it there's something magical about the dark green Lotus Carlton. To experience this legendary old car out here in its element is a rare privilege and the perfect opportunity to fully appreciate the scale of its achievement. Of course it can't match the M5 in terms of all-round performance, but for one glorious afternoon it owned the Autobahn. And how.
Extra Info
LOTUS CARLTON
Engine In-line 6-cyl, 3615cc, twin-turboLocation Front, longitudinalPower 377bhp @ 5200rpmTorque 419lb ft @ 4200rpmTransmission Six-speed manual gearbox, rear-wheel drive, limited-slip diffFront suspension MacPherson struts, lower wishbones, coil springs, gas dampers, ARBRear suspension Semi-trailing arms, coil springs, gas dampers, self-levelling, ARBBrakes Ventilated 330mm discs front, solid 300mm discs rear, ABSWheels 8.5 x 17in front, 9.5 x 17in rearTyres 235/45 ZR17 front, 265/40 ZR17 rearWeight (kerb) 1658kgPower-to-weight 231bhp/ton0-60mph 4.8sec0-100mph 10.6secTop speed 176mphBasic price £57,000 (1992)
BMW (F10) M5 Engine V8, 4395cc, twin-turboLocation Front, longitudinalPower 552bhp @ 5750-7000rpmTorque 501lb ft @ 1500-5750rpmTransmission Seven-speed DCT, rear-wheel drive, limited-slip diff, DSC+Front suspension Double wishbones, coil springs, adaptive dampers, ARBRear suspension Multi-link, coil springs, adaptive dampers, ARBBrakes Ventilated discs, 400mm front, 396mm rear, ABS, CBC, EBD, DBCWheels 9 x 19in front, 10 x 19in rearTyres 265/40 ZR19 front, 295/35 ZR19 rearWeight (kerb) 1870kgPower-to-weight 300bhp/ton0-60mph 4.4sec0-100mph 9.3secTop speed 190mph (see text)Basic price £73,040