BMW 535i GT review - price, specs and 0-60 time
Need a car that's part luxury saloon, part SUV, part coupe? Well, here it is…
Golf bags. Of course. Every posh car has to have space for two golf bags, as if that is the only activity in which a posh-car owner ever indulges. (I played golf once. The divot went further than the ball.)
BMW is attempting to explain the point of the 5-series Gran Turismo. We have 3D glasses to look at a 3D presentation, and it's jolly good fun, with captions floating through the air and a sensation that if I reach a little further, I can touch that brutalist tail. And there's a cartoon film of animated line drawings seemingly sketched in real time. What to load through the combined bootlid and tailgate? Golf bags created by felt pen, of course.
I don't know anyone who plays golf regularly, but then I'm not a typical BMW buyer (although I did once own a 2002). Still, families and people with lifestyles will also be drawn to the GT if the sums and the tea leaves in the bottom of the marketing department's cups are correct. For the 5 GT (it sounds like a small, hot Renault now) is an agglomeration of many genres. Being a gran turismo in the generally accepted sense is not one of them.
Nor is it a hatchback, according to BMW, although the evidence suggests otherwise. It is a fastback five-door of slightly lofty build, which isn't an X6 because just the rear wheels are driven. And it's based, loosely, on the 7-series platform, as will be next year's new 5-series.
The driver enjoys a 'semi-command' driving position, which means not that he or she is only half in control but that the vantage point is halfway towards an SUV's. Passengers behind have ample lounging room, augmented by the ability to slide and recline the seats. An optional pack brings infuriatingly slow electric adjustment, powerable from the boot as well as from the seat, and two luxurious chairs instead of three abreast.
Partnership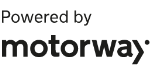 Need to sell your car?
Find your best offer from over 5,000+ dealers. It's that easy.
Now, that boot. The Skoda Superb pioneered a clever tailgate which opens either as the complete unit or as just the bootlid that forms the bottom half. The 5 GT has a similar idea but it's heavier and bulkier, the gas struts so huge that they could surely deputise for those of the front suspension. And such is the breadth of the mechanisms that the rear window has the biggest area of black masking around its edges that I have ever seen. From inside, the window resembles a letter box.
Spring-loaded flaps behind the rear seats, which help form a load floor when the seats are folded, normally combine with a rigid rear shelf to isolate the boot acoustically. It's one reason why rear-seat travel is so serene; excellent air-sprung rear suspension is another.
What's it like to drive?
That's the 5 GT's otherness covered. So, how does this near-two-ton car drive? The efforts of the three available engines – the usual 241bhp, 3-litre turbodiesel; a new version of the turbocharged 3.0 petrol unit, now with a single, twin-scroll turbo, Valvetronic throttle-less induction and 302bhp; and a 4.4-litre turbo V8 with 402bhp – are channelled through an eight-speed automatic gearbox with no paddle-shifters, a sensible omission because you'd soon get lost with so many gears. You can shift manually with the central selector, of course, but there's scant point.
If ever there's a way to disguise a car's weight, it is to turbocharge it. The petrol straight-six delivers a rush of torque just as soon as the turbo is charging, an awakening process that is tardier than expected (and which causes some unwelcome dead-spots and subsequent surges when returning to the power after entering a corner). The engine sounds grittier than expected of a BMW, which I like, but its post-lag pace is effortless. Most of the time you don't really know which gear you're in, but it barely matters. You just have to surrender control to a world of electronic management. That I don't like, but no doubt many will.
The diesel is similarly gutsy, less revvy and more economical. It will be the most popular choice. There were no V8s to try, but all the cars had the optional Adaptive Drive, which, confusingly, adds active anti-roll to the existing adaptive dampers and the alterable settings for Comfort, Normal, Sport and Sport Plus (this last featuring 'reduced stability' according to the nanny-state information screen). So cornering is flat, poised and precise to an almost miraculous degree, but you can ruin this if you wish by specifying the optional Integral Active Steering. Do that, and the steering weighting goes to pieces and you never quite know what response you're going to get. It's pointless.
As is the whole car, some might say. But that is uncharitable, for this is a rapid, comfortable and spacious load-carrier which drives better than you'd expect. If only it looked a bit less clunky.
Price and release date
The BMW 535i GT is available now from 41,150
Specifications
| | |
| --- | --- |
| Engine | In-line 6-cyl, 2979cc, turbo |
| Max power | 302bhp @ 5800rpm |
| Max torque | 295lb ft @ 1200-5000rpm |
| Top speed | 155mph (claimed) |
| 0-62mph | 6.3sec (claimed) |
| Price | £41,150 |
| On sale | October |