Giugiaro Mustang
This carbonfibre-bodied concept car brings together the American muscle of the Ford Mustang and Italian style of designer Giugiaro
Most concept cars are made of sticky-back plastic and pipe cleaners. Occasionally they work and we're allowed to drive them, but this usually happens on a deserted airfield and you'd often travel faster on foot. Italdesign-Giugiaro's cars aren't like that. Fabrizio Giugiaro is standing in front of me now, grinning broadly and describing in animated fashion just how difficult it was to keep this Mustang pointing in a straight line on his way down from the hills this morning…
This one-off was conceived back in early 2005, when Fabrizio discussed the idea with J Mays, Ford's group vice president of design and chief creative officer. Giugiaro had already decided to explore the theme of the American muscle car with the Chevrolet Corvette Moray back in 2003, so when the new Mustang appeared, giving it the Giugiaro treatment seemed like the logical next step.
The idea was to make a car that was modern but at the same time not far fetched in terms of design. The result is stunning. Sitting in the Italian sunlight it looks paradoxically huge and compact. The rear overhang has been reduced and there's now no obvious boot, yet the longer roofline gives the car a lengthened appearance. The carbonfibre – produced in-house by Giugiaro – is immaculate, and the details, from the six tail-lights echoing early Mustangs to the sharp creases above the rear wheels, are all beautifully finished.
Entry is achieved by pressing a delicate silver spindle that sets electric motors whirring to dramatically (all right, slowly) lift the scissor doors. Inside it's arguably even more extraordinary than out. The seat you drop into is covered with Skewbald pony skin (pony car – geddit?) and everything else is a mixture of brown and orange, with a smattering of chromed gunmetal for the dials and handbrake. Amazingly it doesn't look hideous, but it is a bit like being inside a Terry's Chocolate Orange.
Partnership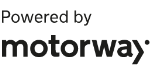 Need to sell your car?
Find your best offer from over 5,000+ dealers. It's that easy.
The steering wheel is small, but it's relatively conventional compared with the gearstick, which has a T-bar mounted on top of a faux conrod. Despite operating a normal five-speed manual, it looks more like the shifter for an automatic. Fortunately the Mustang's shift has never been a thing of lightning changes anyway, and it actually turns out to be quite nice to use.
The crowning glory of both interior and exterior, however, is the overarching one-piece glass windscreen and roof. It's produced by a company in Detroit and is made from a special type of crystal that filters out 100 per cent of UVA rays. From inside you feel utterly exposed, like you're in the cockpit of a glider. Look up from the driver's seat and there doesn't seem to be anything there at all. (Despite feeling slightly foolish for doing it, I had to have an exploratory prod just to check that there really was glass there and slipstream wasn't going to be rushing through the cabin.) 'Better not get a stonechip,' says photographer Kenny P, helpfully. Thanks, Kenny – as if driving a one-off, multi-million-pound concept hadn't been worrying me enough up to now…
The 4.6-litre V8 has been boosted to a Shelby-baiting 500bhp by a Whipple/Ford Racing supercharger and, with the carbonfibre body keeping weight down to 1500kg, it makes the Mustang livelier than ever. Any extended prod of the accelerator sees the rear tyres squirming and the vast orange bonnet rising slightly before chunks of Italian back-road are devoured to the accompanying shriek of the supercharger.
Despite the reduced weight and the characteristically light steering, it still feels like a huge, heavy car, the 20in rims clattering over bumps, breath being held instinctively whenever a lorry comes the other way. The six-pot Brembo brakes also feel disconcertingly spongy into corners.
But even if by some miracle you never troubled the limits of the (Giugiaro-designed) Vredestein tyres, this car would still be an event to drive. The lack of mirrors is quite a challenge for a start. Instead you have three small cameras mounted on the outside and three screens in the dashboard – one to your left, one to your right, and one between the rev counter and speedo. The trick is to look at the screens, not the cameras.
What's usually displayed disappearing behind you are incredulous stares and pointing fingers. Road workers, old crinkly women dressed in black, children who should be in school and animals in fields – everyone looks at the Giugiaro Mustang.
Unfortunately for any would-be muscle-car extroverts, Giugiaro won't be producing any customer cars. When I ask Fabrizio how much it costs he says, 'about 35,000 man-hours – the same as all our concepts'. And that's a shame, because it isn't just a cunning idea formed from milk-bottle tops. It's a very special, living, breathing reality that's been driving incongruously around the hills above Turin all day. Dodging stone chips.
Specifications
| | |
| --- | --- |
| Engine | V8, 4606cc, 24v, supercharger |
| Max power | 500bhp @ n/a rpm |
| Max torque | n/a |
| 0-60 | n/a |
| Top speed | n/a |
| On sale | Never |