Brabus Bullit
The Bullit packs Brabus's monstrous 720bhp twin-turbo V12 into the C-class bodyshell. John Barker takes aim and fires it up the road
The instant I clap eyes on the C-class, a flat, involuntary rat-a-tat of nervous laughter escapes from my lips. It looks evil. Its matt black bodywork sucks in the light, its darkened headlamps give it a beady-eyed look and its square-edged mouth appears to be sneering. If there's a re-make of Mad Max any time soon, this Brabus deserves a starring role The sinister finish isn't paint but plastic film and it takes two artisans two days to apply it, coating just about every inch of the body, right down to the coin-sized parking sensors. The car itself takes rather longer to produce, a whole three months, and when you see what goes into it, you can appreciate why.
In old-school Brabus-speak its name would be a collection of numbers and characters, but ever since the CLS-based 'Rocket' (evo 096) the Bottrop-based firm has warmed to snappier, more evocative titles. Staying with the ballistics theme, this one's called Bullit, and although it's smaller it's just as explosive because, somehow, it packs the Rocket's running gear – 720bhp biturbo V12 engine, beefed-up five-speed Maybach automatic gearbox and strengthened, limited slip Maybach rear differential. Perhaps it should have been called the Pocket Rocket.
Walk around it and you better appreciate the effort involved in cramming in all that hardware and making it work. The wheel arches are generously flared, out-size wheels and tyres fill them and every inch of the gaping, square-jawed front apron is packed with aluminium radiators.
And yet if you'd been parachuted into this C-class as it goes with the flow of town traffic on this sunny morning, you'd never guess its potential. Clearly it has a high quality, bespoke interior tailored from fine leather and Alcantara, and there's an unusually complex, deep-chested rumble when the throttle is squeezed, but its suspension soaks up typical urban roughness discreetly and it is utterly temperament-free ambling between sets of lights.
Partnership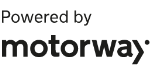 Need to sell your car?
Find your best offer from over 5,000+ dealers. It's that easy.
'This is what our customers want,' says Brabus PR man Sven Gramm, 'a car that they can use every day, drive in town, maybe take the kids to school in and park anywhere. It's a practical, saloon car-shaped supercar.'
Impressive as the Bullit's urban demeanour is, what you and I really want to know is what a C-class with 720bhp and a humungous 811lb ft of torque feels like. Can it really work? Can such a small car deal with such enormous outputs? A BMW M3 is lively with 300bhp less and a C63 AMG with 450bhp is verging on over-powered.
Time to find out. The old Passat indecisively straddling the two outer lanes finally drifts out of the way, revealing clear autobahn. From the passenger seat Sven quietly says 'go' but my right foot is already pressing the throttle to the stop. For a few fractions of a second nothing much happens but it's worth the wait. In fact, as the day progresses I come to see these moments as much a part of the experience as what follows. It's as if the car is girding itself for the onslaught. First the automatic transmission sorts itself out, slipping down a couple of gears, then the V12's voice rises from a whisper to an ominous growl and there's an initial surge before, dramatically and splendiliciously, the twin turbos spool up to full boost. There's an eruption of torque at the rear wheels that is somehow contained by the fat Yokohamas and converted into monumental, head-spinning, stomach-flipping, scrotum-tightening acceleration. It's as if the C-class has been dropped onto an asphalt conveyor belt that's moving that bit faster than the wheels, and as torque and traction fight it out for the length of the gear, the g-force pins you to the seat.
A one-gear hit is good but two is better. At 6000rpm the auto 'box goes for the upshift and the acceleration dies away momentarily. Incredibly, when it's reinstated, with the speedo needle close on 200kph (125mph), the push feels stronger and purer. Now it doesn't feel like the Bullit is being driven by a pair of tyres, more as if the driver's seat is in the sling of a huge catapult propelling it up the road with a dizzying, unrelenting elastic force. What makes it even more surreal is the fact that you're not in a low-slung, howling supercar but sitting comfortably in a small saloon, hands wrapped around a large leather-and-Alcantara-trimmed steering wheel, the ride calm and controlled, and wind, road and engine noise blurring into a muted, restrained turbulence.
Good sense taps me on the shoulder at an indicated 275kph (171mph). We're still piling on speed at a phenomenal rate a mere 25mph from hitting the top speed of 196mph (longer gearing offering an electronically limited 217mph is an option) but once-distant traffic now appears to be reversing towards us at incredible speed. Twelve-piston Alcon monobloc calipers squeeze 380mm front discs, the C-class hauls down confidently and we're cruising serenely once more.
Another gap, another 80mph rolling start and this time, as over 800lb ft gets to work, I notice that to the left of the speedo there's a little yellow warning triangle blinking. This is the ESP light and it shows that the stability system is subtly active, ensuring the rear tyres aren't overwhelmed. Into fourth at 115mph and they can cope, so the massive thrust is uninhibited, which is why it feels stronger and cleaner.
The Bullit's form is largely dictated by function, says Sven: 'Compared with the Rocket it was harder to package and harder to get to work dynamically with its shorter wheelbase – we had to make it wider to fit in the wheels and tyres and give it a bigger footprint. The look is a bonus.' The wide-track suspension is bespoke, a carefully crafted combination of stock Merc S-class, CLS and Maybach parts, modified subframes, Brabus anti-roll bars and Brabus-spec adjustable Bilstein dampers.
Surprisingly, the engine bay and the V12 required only slight modifications for a snug fit, but keeping the engine cool and fed with cool air has been a real challenge. The radiators visible in the outer intakes of the carbonfibre front apron are the gearbox oil cooler (left) and turbocharger intercooler number one (right), while those in the centre are, from front to back, turbo intercooler number two, the air conditioning radiator and the water radiator. Also nestled in there are smaller coolers for engine oil and power-assisted steering fluid, while in the left rear corner of the engine bay there's a fuel cooler.
Brabus hasn't been to Nardo with the Bullit yet but expects it to be a couple of mph slower than the 227mph Rocket because it's taller and not quite as aerodynamic. Incidentally, both models are limited to 217mph by their tyres – for record runs Brabus uses X-rayed tyres. So, the Bullit will mooch effortlessly around town and put its power to good use on the autobahn but what's it like on real roads? Generally, the roads of rural Germany are considerably better surfaced than English B-roads but with effort you can find a few that have slipped through the quality control net. The Bullit more than copes. Indeed, the further you drive the more impressive it is; the ride is taut yet supple, it's responsive and poised and although there isn't an over-abundance of steering feel – it is a Merc, after all – there's a consistency and cohesiveness about it that makes it feel like a production car.
A production car that just happens to have 720bhp. Leave ESP switched on and you can unleash huge quantities of it at will, but for the full acceleration experience you've got to switch off ESP and manually select the gears, which gives much sharper response. The reprogrammed ESP system is still there and won't let things get too lairy – it jumps in pretty sharpish in first gear – but get the Bullit rolling along in second or third and, incredibly, the rear tyres can often deal with all the engine has to give. It's extraordinary. Not just the neck-straining, cheek-contorting shove that seems to scoop you up and hurl you up the road, but the fact that the Bullit stays arrow-straight and composed as it surges forward.
Occasionally both rear wheels will slightly overspeed, leaving twin lines on the asphalt 40 metres long, and if you play the car gently, just below the threshhold at which ESP triggers, you can edge it into oversteer through corners, holding long slides with a twist of opposite lock.
The Bullit is, quite simply, staggering. Every bit as fast and thrilling as you'd expect, yet more wieldy and exploitable, and more cossetting and docile than you'd imagine possible. Not scary at all, then. Unless, of course, you happen across one when you're out exercising your conventional, two-seat supercar…
Specifications
| | |
| --- | --- |
| Engine | V12, twin-turbocharged |
| Location | Front, longitudinal |
| Displacement | 6233cc |
| Cylinder block | Aluminium alloy |
| Cylinder head | Aluminium alloy, dohc per bank, three valves per cylinder |
| Fuel and ignition | Brabus engine management multipoint fuel injection |
| Max power | 720bhp @ 5100rpm |
| Max torque | 811lb ft @ 2100rpm (limited) |
| Transmission | Five-speed automatic, rear-wheel drive, limited slip diff, ESP |
| Front suspension | Multi-link with adjustable dampers, coil springs and anti-roll bar |
| Rear suspension | Multi-link with adjustable dampers, coil springs and anti-roll bar |
| Brakes | Cross-drilled and vented discs, 380mm front, 360mm rear, ABS |
| Wheels | 9.5x19in front, 10x19in rear, aluminium alloy |
| Tyres | 265/30 ZR19 front, 285/30 ZR19 rear, Yokohama Advan Sport |
| Weight (kerb) | 1850kg |
| Power-to-weight | 395bhp/ton |
| 0-62mph | 3.9sec |
| 0-125mph | 10.5sec |
| 0-186mph | 24.5sec (manufacturer's figures) |
| Top speed | 217mph (limited – see text) |
| Basic price | 348,000 euros (plus local taxes) (Approx £300,000) |
| On sale | Now |
| evo rating | 5/5 |