VW Touareg V8 TDI review
The mighty V10 TDI has died, but now there's an even more potent V8 diesel for VW's full-size SUV
What is it?
VW's revitalised off-roader, which comes with a choice of four engines, three spec levels and is a dainty 200kg lighter than the car it replaces. Prices start at £38,255, but we're having a go in the most potent version, a V8 diesel costing £56,530.
Technical highlights?
I wasn't paying attention when I booked this in – I assumed the V8 Touareg would have a petrol powerplant – so it had me quite perplexed when I first turned the key. Shouldn't have been so daft because the old Touareg was available with a 5.0-litre V10 TDI, which was awesome apart from the fact you were doing well to get 23mpg from it. It also had 309bhp and 553lb ft of torque. The new V8 has more – in fact I'm struggling to think of many supercars with more than 590lb ft.
What's it like to drive?
Not as sharp as its sister car, the Porsche Cayenne of course, but not everyone wants their SUV to ride like a rollerskate. And to be honest I quite like it for that – the Cayenne is a touch uncompromising and this feels like the Porsche's sharper edges have been buffed off.
No, it doesn't attack corners, but it's crisper than you might imagine and on a par with the dynamic capabilities of the BMW X5. You sit high but snug in a wrap-around cockpit, and the V8 has a proper turn of pace, emitting no more than a flutter of noise as the torque hooks up and propels the two tonner along. It's one of those deceptive cars that you don't expect much from and so comes as a pleasant surprise.
Oh and it was doing just under 30mpg which, as anyone with a Range Rover Sport will tell you, is pretty decent.
Partnership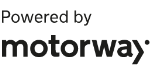 Need to sell your car?
Find your best offer from over 5,000+ dealers. It's that easy.
How does it compare?
I touched on this a bit above, but I have to say I think it's pretty compelling against much of the opposition: just as well finished, probably better thought out inside and comparably big too. If badge counted for nothing I reckon Cayenne and Range Rover Sport drivers would be happier in this – it does the everyday SUV job better than either of them. But badge does count and that means the Touareg will never get the recognition it deserves. Depreciation will be hefty, so the trick is to wait a few years and snap a used one up.
Anything else I need to know?
If you simply must have a petrol there's only one option and one you probably won't like it – a hybrid. Like the Cayenne Hybrid it uses the Audi S4's 328bhp supercharged V6 and mates it to a 46bhp electric motor, resulting in claims of 34mpg and 0-60mph in 6.5sec. In reality I bet the V8 diesel is faster and more efficient. 
Specifications
| | |
| --- | --- |
| Engine | 4.2-litre V8 turbodiesel |
| Max power | 335bhp @ 4000rpm |
| Max torque | 590lb ft |
| 0-60 | 5.8secs |
| Top speed | 150mph |
| On sale | Now, for £56,530 |