evo Car of the Year 2013: picture gallery
Porsche, Ferrari, Aston Martin, Alfa Romeo and Audi are among the carmakers battling to win evo Car of the Year 2013, in association with Michelin
evo Car of the Year contests are always tightly fought affairs, but 2013 has proved a particular vintage year for performance cars. Jaguar's most exciting sports car yet has arrived, a svelte Alfa Romeo concept has become reality and a Ferrari coupe with Formula 1 power levels has landed in the UK. And that's before we've mentioned the return of the initials G, T and 3…
You can read the full eCoty 2013 test in evo issue 190 – in shops now – or on our new tablet and smartphone app. For now, whet your appetite with a look at all the cars in contention – the Alfa Romeo 4C, Aston Martin V12 Vantage S, Audi R8 V10 Plus, Ferrari F12 Berlinetta, Ford Fiesta ST Mountune, Jaguar F-type V8S, Lotus Exige S Roadster, Mercedes SLS AMG Black Series, Mini John Cooper Works GP, Porsche 911 GT3 and the second-generation Porsche Cayman S – and the glorious South of France roads where the very best will fight it out to be crowned this year's greatest performance car.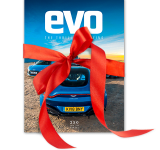 Subscribe to evo magazine
If you're passionate about the world's greatest performance cars, experience the thrill of driving with evo magazine. Try your first 5 issues for £5.
Click the pictures to enlarge them, and let us know what you reckon should take top honours via Twitter and Facebook.
Visit/porsche/cayman/22657/porsche-cayenne-s-coupe-joins-the-range-with-audi-rs4-derived-twin-turbo-v6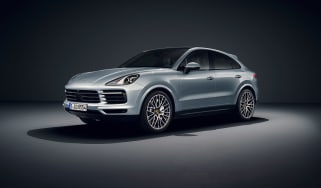 Porsche Cayenne S Coupe joins the range
Visit/porsche/911/201634/new-porsche-911-gt3-touring-spied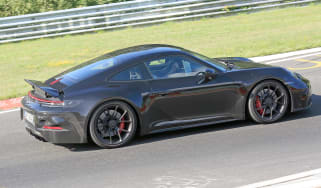 New Porsche 911 GT3 Touring spied
Visit/hyundai/201632/hyundai-rm19-sports-car-prototype-spotted-testing-at-the-ring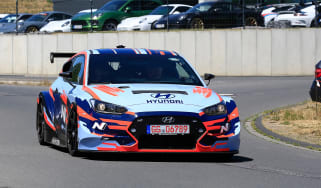 Hyundai RM19 sports car prototype spotted testing at the 'Ring