Caterham sets up engineering business
Caterham has established a stand-alone engineering business to develop its next generation models, and also to work on projects for other manufacturers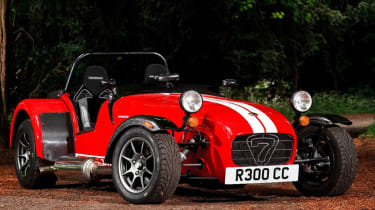 Caterham has announced that it is going to establish what it describes as a 'standalone engineering business' that will work on both the development of its own models and projects for other companies.
The news is likely to be seen as another stage in Caterham owner Tony Fernandez's desire to shadow the activities of Group Lotus – which makes the majority of its money through engineering projects for external clients. The similarities are emphasised by the confirmation that the new business, Caterham Technology and Innovation (CTI), will be based near the headquarters of the Team Lotus F1 team in Norfolk, which Fernandez also controls, and which is set to be renamed Caterham Racing for next season.
Confused? To add to the fun, Caterham has also announced that Tony Shute – the former Lotus engineer who was one of the leaders of the development of the original Elise, will be joining CTI as its head of road car development. 
We're told that the new business will focus on 'unique vehicles architectures, high performance engines, advanced materials and manufacturing technologies in association with the Formula One and GP2 race teams.'
Or, in other words, the development of a new range of Caterham sportscars that start to move the brand beyond the venerable Seven.