Rally legend Sebastian Loeb is returning to the WRC
After a four season hiatus, Loeb will return to the WRC in a Citroen C3 with co-driver Daniel Elena.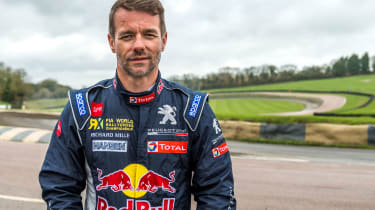 French nine-time WRC champion Sebastian Loeb has signed on with Citroen for a return to the sport after a four-year hiatus. Loeb will race in Mexico, Spain and Corsica alongside his long-time co-driver Daniel Elena.
The pair will drive the Citroen C3 WRC alongside Britain's Kris Meeke, who will compete in all 13 rounds with co-driver Craig Breen. Loeb's close involvement with Citroen Racing has continued despite his tenure outside of the sport that has seen him competing for fellow PSA-group racing team Peugeot Sport in Rally raid events like the Paris-Dakar and Silk Road Rallies.
> Click here for our review of the Hyundai i30 N
Gathering a total of 78 WRC round wins over the course of his career, Loeb is arguably the most iconic modern rally driver and certainly the most successful. Having spent a small amount of time in the current WRC car last year, Loeb has admitted that the temptation to return to the sport was too much to resist.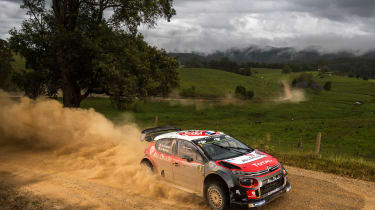 Loeb remarked: "I don't have any expectations, I just want to enjoy myself. I thought it made sense to take part in the French round, especially since I've always loved racing on Tarmac, although I'm not familiar with the current route of the Tour de Corse." 
The WRC's revitalisation since the introduction of this year's new cars has lead to some spectacular racing, with all four major teams, Citroen included, having shown winning pace at some point in the 2017 season. Despite this, Citroen failed to make an impact on the championship standings this year thanks to a lack of consistency compared to Ford's winning Fiesta and the Hyundai i20 that battled it for the title.
Citroen is hoping for a return to its previous WRC successes, which where thanks in large part to Sebastian Loeb's winning form. With Citroen Racing director Yves Matton convinced that Loeb has not lost his touch, 2018 could be even more competitive between the WRC's top teams.