Hyundai i30 N review
Updated i30 N's small tweaks yield big results, making this the hot hatch of the moment
It's hard to believe, but the Hyundai i30 N has been around for nearly seven years, in that time completely transforming Hyundai's image amongst those interested in driving, and has since become a byword for the modern hot hatch.
Hyundai's hot hatch presence started with the i30 N, and it remains its best N model, and after a recent update that focused on small but meaningful elements, it's now the best hot hatchback money can buy. The previous generation's entry-level model is now gone, and prices for all others have gone up across the board, but the i30 N still feels worth every penny.
> Hot hatchback battle: the middleweights
There's more variety this time around, too. The i30 Fastback N has returned, and both cars are now available with an optional dual-clutch transmission that was specifically designed for the i30 N and its requirements, adding even more daily versatility to the package if two pedals is a must.
So right now, in 2023, this i30 N competes in an ecosystem with the best of the VW Group's efforts, a strong Ford Focus ST and even a hot-rod front-wheel-drive BMW, yet the Hyundai remains unbeatable. The i30 N sits at the top of a very talented field, and it's a truly fantastic thing to drive.
Hyundai i30 N: in detail
Price and rivals
Hyundai condensed its N range to just the one version a couple of years ago, dropping the standard 247bhp model and leaving just the high-spec variant. As a result, the i30 N's head-turning £25,995 starting price no longer applies, but even comparing like for like, the new i30 N's £34,595 base price is a substantial £4000-plus jump. The new DCT adds a further £1975 to the price, making the five-door hatch £36,570, but given the effort and expense involved in its development, which we'll go into later, it feels like a good deal. Fastbacks are an extra £750 again.
Partnership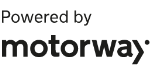 Need to sell your car?
Find your best offer from over 5,000+ dealers. It's that easy.
The good news is that unlike some German rivals, the i30 N is superbly equipped as standard, so there's not a lot you'll be adding to that price in terms of extras. Metallic paint aside, the only option available is the new lightweight sports seats at £600 – a very worthwhile upgrade.
Standard kit across both models includes N-specific body styling, a leather steering wheel and gearknob, and Apple CarPlay and Android Auto integrated into the new, larger navigation and infotainment screen. Both the standard sports seats and optional buckets are trimmed in Alcantara and leather, electrically adjustable and heated. From a hardware perspective, there's also an electronically controlled limited-slip differential, new forged 19-inch alloy wheels with Pirelli P Zero tyres, bigger brakes, an active exhaust and adaptive dampers.
As for rivals, Volkswagen's new Mk8 Golf GTI has in fact been knocked back from its previous highs, with the standard GTI's driving experience ultimately underwhelming in terms of performance and feedback, while the GTI Clubsport hits harder but then finds the limits of its chassis even more quickly. Specify the right optional wheels and tyres, adaptive dampers and a few toys that are otherwise standard on the i30 N and you'll be way over the £40k mark, making it seem especially expensive for what is inherently an inferior hot hatchback. And the less we talk about the VW's digital interface, the better.
The Cupra Leon 300 TSI is a similar story to the Golf, with similar limitations and flaws, but in a slightly more enthusiastic and rambunctious package – a curious contrast to its decidedly mundane design. The Skoda Octavia actually does the best job of realising the current generation of VW Group hot hatchbacks, especially with its manual transmission, but the Hyundai remains by far the most entertaining and capable on any road surface.
The Ford Focus ST has its own flaws, namely a lumpen engine and iffy steering. The chassis has a sweet balance, and despite its hesitation to rev, is the quicker car, especially in higher gears. The Renault Mégane RS runs things closest to the i30 N in this midsize hot hatchback grouping, with a fantastically agile and reactive chassis and powertrain that's undone slightly by the rear-wheel-steering system's calibration.
Really there's only one hot hatchback that will sit clear of the i30 N and that's the Honda Civic Type R. It's broadly brilliant at pretty much everything aside from affordability, with the new FL5 costing from £46,995, a whole £12,400 more than the i30 N.
This means that for now the Hyundai reigns supreme in the hot hatchback market, not just as an all-round good buy, but also as the most fun you can have in a hot hatch of this size, although look smaller and the Toyota GR Yaris, Ford Fiesta ST and even its smaller sibling, the i20 N, offer big smiles for the money.
> Hot hatchback battle: the final