Hyundai i30 N review – engine, gearbox and technical specs
The 2-litre 'Theta' engine is slightly more powerful than before, plus a DCT joins the manual
The i30 N's power comes from a 1998cc turbocharged four-cylinder 'Theta' engine borrowed from the wider Hyundai/Kia conglomerate. It's a simple enough unit, with one big turbocharger and a pretty standard electronically controlled direct injection system. Power has gone up marginally as part of the i30 N's update, reaching 276bhp between 5500 and 6000rpm, while there's 289lb ft of torque available between 2100 and 4700rpm – a 29bhp and 10lb ft rise over the original.
As mentioned, along with the six-speed manual is a new eight-speed dual-clutch transmission that's designed specifically for the i30 N and the closely related Kona N and Veloster N available in overseas markets. It's a wet-clutch unit that isn't just designed for fast shifts – it also facilitates various new software-based modes that have questionable names, but essentially give you direct access to full-bore upshifts without any torque dip (and therefore a corresponding snap) and a clever adaptive set-up tuned specifically for track driving.
Drive is then sent to the front wheels via an electronically controlled limited-slip diff that, while effective, doesn't quite give the N vacuum-like front-end grip.
> Hyundai i30 Fastback N review – is it as good as the i30 N hatch?
Structurally the i30 N is much like any other car in this class, with a steel, five-door monocoque shell and steel panels. In terms of hot hatchbacks its suspension set-up is also common, with MacPherson struts at the front and a multi-link axle at the rear. As part of the N's upgrades over a regular i30 the chassis receives a strut brace between the rear suspension towers, as well as additional welding in the shell. Fastback models carry a little more of their weight towards the back of the car, which actually improves the front-to-rear weight balance; its shape improves its aerodynamic efficiency, too.
Electronically controlled and adjustable dampers are standard on both the hatch and the Fastback. Initially the Fastback's chassis differed to that of the hatch, including longer bump-stops (from 55mm to 62mm), spring rates reduced by five per cent and a one millimetre-thinner front anti-roll bar, but from 2020 these chassis changes, along with reduced camber on the rear axle and stronger gearbox and differential mounts, were made to the i30 N hatch, too. Brake discs measuring 360/314mm front and rear respectively are standard on both body styles.
Partnership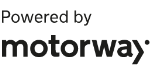 Need to sell your car?
Find your best offer from over 5,000+ dealers. It's that easy.
Both hatch and Fastback are fitted with a new set of forged 8x19-inch wheels and 235/35 R19 Pirelli P Zero tyres, with electrically assisted power steering and 2.14 turns lock-to-lock.
Officially the i30 N manual weighs in at 1499kg, a subtle 10kg drop compared to before on account of the new model's forged wheels and optional lightweight bucket seats. The dual-clutch transmission only adds a relatively subtle 36kg to the total.
All Ns also feature a variable exhaust system. It's loud, raucous and perfectly judged to the car's character, with pops and crackles thrown in for good measure (pleasingly sounding far from synthesised as they do in several other cars).
Engine and exhaust noise can be tailored via the Custom mode in the driving mode menu so you can switch it off when you want to fly under the radar. A firm, short-throw gearshift and good traction also both contribute to the entertainment factor of extending the N's engine, while a reassuringly firm brake pedal pays dividends when it comes to shedding speed.