Hyundai i30 N review – ride and handling
Hugely variable driving experience underpinned by great adjustability and balance on and over the limit of grip
There are hot hatchbacks with more grip, some with more adjustability, and others that will outsprint the i30 N point to point, but none will do everything the Hyundai does with so much broad talent or engagement. It's a near compromise-free driving experience that is engrossing in a way that no current direct rival can manage.
The i30 N's steering is the first statement of intent. It's weighty even in its lightest setting, not unlike that of a BMW Motorsport product. Delve into the menus and it's possible to adjust the weighting, and on the road Sport mode feels about right; whichever setting you choose, it's always responsive, with the slightest movement off the straight-ahead resulting in a positive and proportional reaction at the front axle.
> Hyundai i20 N 2023 review - a cracking supermini hot hatch
There's grip to back it up, too, and feedback that feels natural rather than artificial, which allows you to push deeper into the N's talents. It's not a chassis likely to catch you out, either, unless you take liberties, while the rear end will rotate with a sharp lift of the throttle and it matches grip with poise and a sense of fun that's missing from some rivals. There's a hint of old-school Renault Sport in there.
Three stages of stability control (Off, Sport and Normal) give you options depending on how much you appreciate electronic intervention, but the electronically controlled limited-slip diff is so well managed that it's best to switch it all off and have some fun. For an electronic system it feels nicely mechanical and you can lean on it to get the best from it and ask more of the front two Pirellis regardless of the angle of the curve. It finds strong traction on the exit of lower-gear corners and manages torque and understeer through the quicker stuff with an unexpected level of sophistication.
Our biggest criticism of the i30 N hatch when it first arrived was how ride quality had been sacrificed, or perhaps optimised for racetracks and ultra-smooth tarmac roads, therefore pegging back its performance. It was an issue rectified with the introduction of the i30 N Fastback, which received softer chassis settings, and before long Hyundai's N Performance division equipped the hatch with the same chassis set-up.
Partnership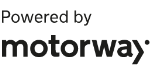 Need to sell your car?
Find your best offer from over 5,000+ dealers. It's that easy.
A reduction of the front wishbone angle and a drop in spring rate of five per cent were at the core of the changes, so too seven millimetre-longer bump-stops and a thinner anti-roll bar. At the rear the camber angle was also reduced.
The result of these chassis changes to the 2023 model-year i30 N is a hot hatch that you no longer need to fight with if the surface deteriorates or you find yourself on a typical UK road. Its new-found softer edge rounds off the original car's harder focus, allowing the car to breathe with the road in a more consistent manner than before, therefore allowing you to exploit and enjoy more of its performance more of the time.
There's a further fine layer of polish to its steering, too, with a little more accuracy to work with, allowing you to lean on the diff that bit harder. They are incremental improvements, but then there wasn't a huge amount to rectify in the first place. So while there are hot hatches that have more power and torque to get you down the straights a little quicker, few will allow you to carry as much speed through the corners as the Hyundai.