Hyundai i20 N 2023 review - a cracking supermini hot hatch
An inspiring new hot hatch from Hyundai N. Agile, and with a limited slip differential that offers superb mid-corner traction, it's a formidable Fiesta ST rival.
The story of Hyundai's N brand is one created by a golden age of automotive globalisation. Take one ambitious, cash-rich mainstream manufacturer that's slowly built a global empire of increasing market share, employ the legacy industry's brightest minds and leave them too it with a budget to match. It might have seemed to come out of nowhere, but the N brand's success certainly wasn't by accident. So after hitting the ground running with the brilliant i30 N, Hyudnai's now given us a different portion size of the same meal in its i20 N.
This supermini-sized hot hatchback currently sits in a field of only a few. Once a hotbed of some of the most engaging cars on sale, iconic names such as Peugeot, Renault, Citroën and even soon to be Ford, have vacated the segment, leaving only Hyundai, Volkswagen and arguably Toyota (as its GR Yaris rivals in terms of size, but not price or performance) at this entry point of the hot hatchback market.
Yet this inactivity shouldn't be mistaken as complacency, because just like the larger i30 N, the smaller i20 has already proven itself to be an absolute blast, pairing impressive capability and performance with an undeniably brilliant character that makes it one of our very favourite hot hatchbacks on sale. In fact, we think so highly of the i20 N that it upset a whole range of much more expensive machinery on our 2021 evo car of the year test, and all for an incredible price of just over £25k.
Hyundai i20 N: in detail 
Partnership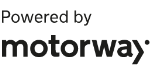 Need to sell your car?
Find your best offer from over 5,000+ dealers. It's that easy.
> Best hot hatchbacks rated 2023 
Prices and specs
Sadly, this is a class that's seen a decline in numbers over recent years, as the increasing weight of cars in general and the move to purchasing more expensive, more powerful cars on finance has bitten hard into the smaller hot hatchback's territory.
As of 2023 the Hyundai i20 N costs £25,750, £755 more than its original price back in 2019. It comes in a single high-specification inclusive of all its high-spec chassis elements, with only an uprated BOSE sound system (£500) and the various colour options able to be specified on top.
The i20 N's key rival is the Fiesta ST, but that rivalry is due to end in 2023 when Ford pulls the plug on its iconic supermini hot hatchback. If you're quick, you still can put an order through for one in a single fully-specified five-door ST-3 trim that costs from £27,320. This is a huge amount for a model that once was £18,995 when it was first launched back in 2018 in its most basic form, but the ST is still a superb car, one only made better with its recent and welcome update. It's also a sure-fire future classic.
Volkswagen's recently updated Polo GTI is also available at £28,540, but despite the desirable moniker is rather flat and uninteresting to drive. Nor is it more comfortable, better built or more desirable than its rivals. Unlike the Ford and Hyundai, which feel lavished with care and attention in their development, the VW feels like a distinct afterthought. If it wasn't, VW has bigger issues to deal with.
> 2022 hot hatchback battle: superminis
Toyota's GR Yaris is a similar size to comparable superminis, but is a more serious machine both in terms of performance and price. Entry-level models come in at around £31,000, with the Circuit Pack model hitting nearly £34,000. Don't, however, expect to go into a Toyota dealership and walk out with a new GR Yaris that week. Compounding the supply chain issues surrounding the whole industry, the GR Yaris itself is also limited by its hand-built nature in the off-site factory space that was once used to assemble the Lexus LFA.