Mini John Cooper Works review - quick and engaging but suffering from middle-aged spread
The JCW is certainly fast and relatively sophisticated for a hot hatch but it's doesn't quite have the fun factor of its chief rival
Operating an 'If it ain't broke' philosophy with the latest generation of Mini JCW, the changes for its mid-life refresh have been small, but that doesn't mean that the hottest (for the time being) of Minis isn't still a hoot to drive. Power and torque – at 228bhp and 236lb ft – remain unchanged, but under the skin there have been some subtle WLTP-related changes. Despite retaining the same engine, the JCW is still blisteringly quick and beats its rivals in Top Trump bragging rights. 
Joining the hatch and convertible later this year will be the JCW versions of the Clubman and Countryman and these will be even quicker still, featuring a 302bhp version of the 2-litre turbocharged engine plus all-wheel drive and will be capable of sub-five second 0-62mph times. There's also a limited edition new version of the Works GP hatch in the pipeline set to debut in 2020. 
> Best hot hatchbacks on sale now
For the time being though the JCW hatch is the top dog in the Mini range and its performance goes some way to justifying its £25,950 price tag. Now equipped with more suitable Pirelli P Zero tyres, the JCW delivers an engaging drive, although with its increased girth it's perhaps not quite as engaging as its latest rival, the Ford Fiesta ST. Even in top spec ST-3 guise the Ford easily undercuts the Mini in terms of price yet provides a more thrilling drive.
Previous generations of Mini have always been energetic, agile and adjustable. The latest model, including the JCW, feels bigger and more ponderous than before, but despite this there is still some fun to be had. The engine provides excellent straight-line grunt while the uprated JCW chassis is grippy and involving. With the optional adaptive dampers it's even better, with a less choppy ride when not exploring its handling potential, yet a tauter drive when pushing hard.
While Mini offers a convertible take on the JCW theme there's not really enough to recommend it. It's heavy, rattly and the flex in the chassis seriously reduces the car's adjustability. At a whisker under £30k it's also unpalatably expensive.
Mini John Cooper Works in detail
Performance and 0-62 time > With a 6.3sec 0-62mph time the JCW is about as quick as they come in this sector.
Partnership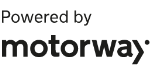 Need to sell your car?
Find your best offer from over 5,000+ dealers. It's that easy.
Engine and gearbox > The JCW's 2-litre four-cylinder turbocharged engine might not be bursting with character but it is effective. Manual 'box offers more interaction that the auto.
MPG and running costs > Given its power and torque output official figures of around 40mpg are pretty decent. Expect significantly less when using the JCW as intended.
Ride and handling > Stiff suspension enables composed body control and the adjustability of the optional adaptive damping broadens car's usability.
Interior and tech > The interior design is a little busy but works effectively in practice. Fit and finish are excellent, as are the JCW seats.
Design > The Mini becomes more Maxi with every generation but the JCW styling suits the latest design well.
Prices, specs and rivals
The JCW tops the mainstream Mini Cooper range by some margin, priced at £25,950. It's just over £5000 more than a basic Mini Cooper S and £3275 more than a Cooper S Sport or Exclusive, but along with the JCW's enhanced performance there is more standard equipment on offer. Along with the normal Mini spec you get a set of performance brakes, cruise control, variable driving modes, JCW seats and the unique JCW exterior embellishments are all standard. However, there are still plenty of extras to consider – a choice of navigation and comfort packages, plus a host of 'Connected features' – which can rapidly take the JCW's price to over £30k if you're not careful. 
There's an eight-speed automatic transmission on offer which adds £1700 to the JCW's cost and there's also a convertible body style available from £29,250. You'll only find one performance upgrade on the options list – variable damper control at £600, which works well in conjunction with the car's standard variable driving modes. 
The standout rival to the Mini JCW is the Ford Fiesta ST, and while it might look (on paper) like it'd be out-gunned by the JCW, it's a better driver's car. It might only have a 1.5-litre three-cylinder EcoBoost, but with 197bhp it's only a couple of tenths slower to 62mph than the Mini JCW. But with super-quick steering and an agile and engaging chassis it's an absolute hoot to drive, and in ST-3 guise it's packed full of just about all the gadgets you could wish for and is a significant £3500 less than the JCW.
Without an S1 in its line-up Audi doesn't really have a viable rival to the JCW, although the snappily named A1 S Line Competition 40 TFSI S-tronic comes closest. With 197bhp it'll complete the 0-62mph sprint in 6.5sec, but overall it's far too grown up in feel and the way it drives to be compared to the Fiesta ST or Mini JCW. The A1 is quick and will cover ground rapidly and tidily but the fun factor's missing.
The same can be said for the Volkswagen Polo GTI that uses essentially the same underpinnings as the A1. It is usefully cheaper than the Mini JCW but can't dole out similar levels of fun as either the Fiesta or JCW.