​Hyundai Kona N 2023 review
Performance crossover from Hyundai N is every bit as good as the firm's hot hatches 
At face value, the Hyundai Kona N is an i30N with an increased ride height, but that would be doing a considerable disservice to the lengths Hyundai's N division has gone to ensure the first N SUV is worthy of the badge. And it is, thanks largely in part to the hardware donated by its hot hatch sibling.
Of all the niches manufacturers have created in their race to build a crossover or SUV for everyone, the small performance crossover is the one that has resulted in the poorest of the poor. Nissan's Juke R Nismo, Audi's SQ2 and the BMW X2 M35i (there's plenty more where these came from, unfortunately) are three that recall poor dynamics, lacklustre performance and try hard styling to be something they clearly aren't - performance cars.
> Hyundai Ioniq 5 N – 641bhp EV unveiled
There are a couple, literally, that buck the trend. VW's T-Roc R doesn't embarrass itself and benefits from being schooled by its mates in the R division, so too Ford's Puma ST, which has also attended the same training academy as the Focus ST and now-axed Fiesta (whisper it, we think the Puma is a better 'hot hatch' than the Focus). In response, Hyundai N created a Kona that thinks it's an i30N to increase the acceptable performance SUV count by a third.
Therefore, there's the same 2-litre turbocharged four-cylinder engine developing 276bhp (with an additional 20bhp available via a 20 second overboost) and 289lb ft of torque, with the eight-speed DCT that recently debuted in the hatch the only transmission. Despite appearances, drive is to the front wheels only via an electronically controlled diff, and you'll reach 62mph in 6.4sec (or 5.5sec if you engage the overboost function), going on to crack 149mph flat out.
Partnership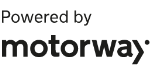 Need to sell your car?
Find your best offer from over 5,000+ dealers. It's that easy.
The Kona N's engine is its only weak spot. It's strong enough with gearing suitably matched to the engine's power and torque delivery, resulting in a strong initial punch off the line and a mid-range that's strong enough not to result in the eight-speed 'box constantly shuffling for gears. But it's a soulless soundtrack whose industrial tone can't be overcome regardless of the level of pops and bangs you dial up for the exhaust via the plethora of driving modes. 
Yet despite the less than inspiring vocal range of the turbocharged four, the Kona N has an unexpectedly high-quality chassis. Its standard adaptive dampers provide a range of body control and ride quality wholly unexpected from this sector. The latter is assisted by a higher profile Pirelli tyre, that's been developed by the Italian brand in conjunction with N's engineers specifically for the Kona N and smooths the ride to a higher level than that of the harder riding, more focused i30N. 
Everything the Kona N does has a softer edge than that of the i30N, but not to the point of being a lump of mush. The control weights still feel like they have been engineered to a physical required standard rather than to an algorithm to suit a programmer who has never sat in the driver's seat of a car. And the level of detail is to a higher standard than many, if not all in its sector with the Kona N possessed with a flow and level of precision that feels natural and genuine as if a group of individuals has taken their time to nail the detail above and beyond what's expected. Knowing Hyundai N's boss, Albert Biermann, that's probably exactly what they have done. 
As with the i30N there are driver modes a plenty selected either via a small rotary dial on the transmission tunnel, the two 'N' buttons on the steering wheel or via the touchscreen, which allows personalisation of throttle, dampers, diff, gearbox and steering settings to a myriad of possibilities. The standard Sport setting is a bit of a none event but winding everything up to its max, save the dampers, feels to be a perfectly good fit for a good road drive. 
We're big fans of Hyundai N's hot hatches, with their blend of old school character and 21st Century user ability, and the Kona N is no different. It's more than just a badging exercise to cash in on what's been achieved at Namyang and the Nürburgring with the i20 and i30, it's a performance crossover that's rich in ability and credibility. 
Price and rivals 
A Kona N will cost you £35,395, a hefty £4325 more than the three three-cylinder and less powerful Ford Puma ST, but the Hyundai comes with more standard kit. Further up the price ladder, VW's T-Roc R starts at an eye-watering £43,685 and while it's more powerful (296bph) and four-wheel drive, it too lacks the standard kit of the Kona (adaptive dampers will add an additional £950 to the T-Roc's bill for example). Audi's SQ2 is nearly over £1,000 more expensive than its VW sibling and Seat's Cupra Ateca starts at just £34,770 but both feel flat and uninspiring alongside the Kona N.