Citroen C4
Citroen gives the popular C4 a makeover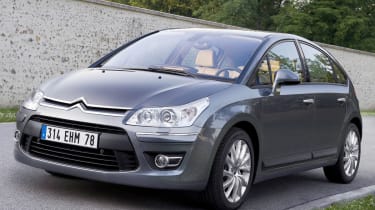 As C4 sales reach 900,000, Citroën have announced an upgraded version, due to be released later this year featuring updated styling and two new engines, co-produced with BMW.  
The new engines, both petrol and both 1.6 litres, will be replacing the 1.6 and 2.0 found in the current C4. The VTi (Variable valve lift and Timing Injection), the less powerful of the two, will produce 120 hp.  The more powerful, the THP (Turbo High Pressure) will produce 150 hp. They both offer improved fuel economy and lower emissions.  
MyWay, Citroën's latest Europe-wide navigation system has been introduced, as well as Bluetooth and USB connectivity.  There will also be an audio system with a built in 10GB hard-drive.  
Extra Info