'Horse power, rum coves and the faint whiff of manure…'
The motor car comes with several drawbacks, chief among which is meeting the appetite of the blasted things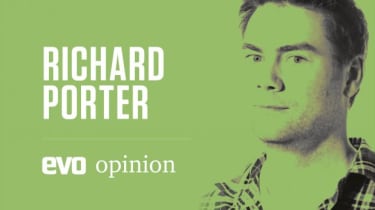 Dear Sirs,
Am I alone in being concerned about the amount of attention given to the new fad of 'motor cars'? I am particularly concerned about the coverage in your publication and cannot disguise my disappointment at this unwelcome development. I seek refuge in your pages to escape the infernal insistence of lesser journals in championing motor cars despite their obvious failings. One has to wonder what underhand agreements must have been forged to persuade otherwise sensible periodicals to leap with both feet onto such a foolish and faddish bandwagon. I would have hoped that you gentlemen would have been above such fickle fashions, but evidence in recent issues gives me grave cause to wonder if you are losing sight of what made this magazine my primary and favoured source of information about the subject beloved by so many of your loyal readers – the high-performance horse.
I do not enter your pages to be told that within a few short months or years we shall all be transported by these infernal motor cars and I would remind you to remember your role as wise guardians and defenders of the horse's good standing. I myself ride a four-year-old Thoroughbred, having previously owned a fast but temperamental Arab, a series of Warmbloods and various Cobs, and I can tell you there is no motor car made that can rival the talents offered by my steed. Furthermore, I doubt there ever will be.
I have read, in your pages amongst others, the grand claims made for the remarkable performance that is possible from a motor car, but that is to overlook the fact that, for those of us with an enthusiastic bent, transportation is far more than a mere process to get from A to B and there is no motor car I have yet seen that can match the sheer personality of my horse nor the wonderful sounds it makes, from the clop of his hooves to the neighs and whinnies that emerge from his prow.
> 'BMW design and the sorry slide from quiet confidence to muddled mediocrity'
It strikes me that the motor car also comes with several drawbacks, chief among which is the vexed problem of meeting the appetite of the blasted things. When I am upon my horse I can pull over in practically any town or village and be confident there will be some straw or carrots with which to quickly and conveniently replenish the beast. A motor car rider simply cannot do this, being required instead to go through the tiresome process of seeking out a chemist's shop, buying some petroleum, and then putting it into their machine. My horse and I will be long gone by then! This is a pernicious problem that motor car enthusiasts seem to gloss over, yet it is patently a severe drawback and one that will persist. After all, how are we to solve it, short of covering our land with dozens, nay hundreds, of stations to dispense petrol? It simply will not happen! Furthermore, even if such a far-fetched infrastructure were to be built, what would happen if and when every single motor car owner in the land attempted to fill up at the same time? The effect would be catastrophic.
I hear time and again of the supposed benefits of the motor car, none of which sound convincing, least of all the claim that our environment will benefit. This is nothing less than a direct corollary of the tiresome demonisation of the horse that has been going on for some years now and is, of course, pure scaremongering of the worst kind. As I look from the window of my study do I see the supposed rivers of equine faeces that the doom and gloom crowd would claim are blighting our town streets? Absolutely not. There are barely any piles of the stuff, it hardly smells at all, and my physician suggests that my daughter's illness could have been caused by many other things. To my mind, a small amount of stench and disease and the vast clouds of flies that fill the air year-round are a small price to pay for the joy and liberty brought about by the good, honest horse and I would remind you, the decent people of this publication, to think more about maintaining the status quo for those of us who like it and less about following the ridiculous whims of impractical motor car buffoons who most likely as not are the kind of rum coves who would, dare I say it, vote for the Liberal Party. The motor car is nothing less than a folly and a fad and I will not have it.
Yours faithfully,
Henry Fulton-Wearnaby
Soddery, Bucks
This letter was first published in the January 1900 edition of ev‑woah! (incorporating Sporty Horse)