UK bans sale of petrol engined cars from 2030
British Government brings forward its ban on the sale of new petrol and diesel engines to 2030. All hybrids banned from 2035.
Boris Johnson's Government has brought forward the date it will ban the sale of new petrol or diesel engined cars to 2030, ten years earlier than was originally revealed in 2018. The decision is part of a wide reaching 10 point plan for a green industrial revolution designed to create 250,000 jobs backed by a £12 billion investment package. 
The deadline to ban the sale of new petrol and diesel engined cars has been brought forward by a decade as the Government pushes forward its plan to reduce the UK's contribution to climate change. While hybrid cars get a stay of execution, only those capable of travelling an as yet confirmed minimum distance on electric power will be allowed to be sold for an additional five years after 2030. 
> What's the future of the performance car? – evo Blueprint
This latest announcement will see a £4bn investment in the UK's charging infrastructure and battery production to support the increase in electric vehicle sales, along with more than £500 million made available to incentivise people to switch to electric and hydrogen powered vehicles.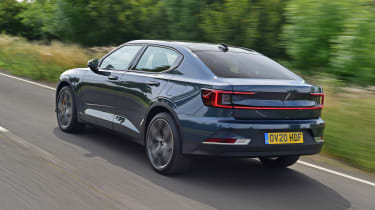 A statement released by the Government said "Following extensive consultation with car manufacturers and sellers, the Prime Minister has confirmed that the UK will end the sale of new petrol and diesel cars and vans by 2030, ten years earlier than planned. However we will allow the sale of hybrid cars that can drive a significant distance without emitting carbon until 2035."
To support its plans the Prime Minister confirmed a number of measures, including: 
£1.3 billion to accelerate the rollout of charge points for electric vehicles in homes, streets and on motorways across England, so people can more easily and conveniently charge their cars.
£582 million in grants for those buying zero or ultra-low emission vehicles to make them cheaper to buy and incentivise more people to make the transition.
Nearly £500 million to be spent in the next four years for the development and mass-scale production of electric vehicle batteries, as part of our commitment to provide up to £1 billion, boosting international investment into manufacturing bases including in the Midlands and North East.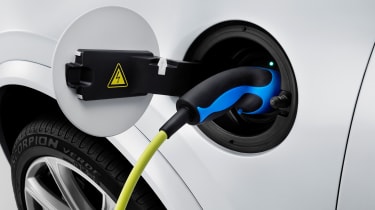 While the sale of new petrol and diesel engined cars will be banned, owners will still be able to use ICE cars, with currently no timeline or strategy in place to remove cars sold before the deadline from UK roads. 
> Rimac Concept One review - electric hypercar driven
This latest announcement doesn't, however,  take into consideration the research and development that is currently being undertaken by a number of manufacturers into synthetic fuels, which could provide a lifeline to some ICE vehicles, especially performance cars. 
These latest plans by the UK Government are in line with other European countries that have announced plans to ban the sale of new petrol and diesel engined cars. However, like all long term legislation it has been set out by a sitting Government that is unlikely to still be in power when the time comes to deliver on the promises. And while there is no denying that the reliance on ICE vehicles needs addressing, it still begs the question why the focus is on banning the sale of the cars with engines that have never been cleaner and more efficient in terms of emissions economy.