evo Track Days: dates, tickets, booking info
Due to circumstances out of our control, all 2020 evo Track Day events have been cancelled, but we'll be back in 2021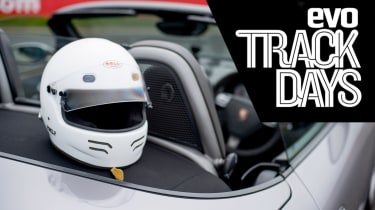 Due to circumstances surrounding the COVID-19 outbreak, we've had to make the difficult decision to cancel our 2020 evo Track Day events. This decision has been made for the safety of the drivers, venue staff and us here in the internal team, but don't worry we'll be back in 2021. 
As the year progresses, the team are putting together a 2021 season that's bigger and more diverse than ever, ready for you to come and experience the full capability of your performance car in the safe confines of a track.
Below are details relevant to our past events, but make sure you keep your eye out for our full 2021 calendar that will be revealed later this year. 
Locations
Our evo seasons are generally based at three core circuits that offer markedly different on-track experiences, including the aforementioned Bedford Autodrome, Brands Hatch and the Goodwood circuit. Read our full circuit guides for Bedford and Brands by clicking the links below.
> Bedford Autodrome circuit guide> Brands Hatch circuit guide
Dates and times
Below are the dates and timings for the 2020 evo track days.
> Click here for our full guide to track days
Driver Info
Noise Restrictions
The noise restrictions differ slightly between venues, see below for more details. Any vehicles failing the noise test will not be allowed out on the track.
 

Bedford

 

Brands Hatch

 

Goodwood

Static - 101 dB
Static - 102 dB
Static - 105dB
Drive By - 87.5 dB
Drive By - 90 dB
Drive By - 101dB
Driving licence
All those wishing to drive a car on the track on the evening must bring a valid UK drivers licence with them. This will be checked by the venue staff, and only on producing your licence will you be given a wristband that will allow you on to the track.
If you have lost your licence you can obtain a licence reference number from the DVLA by visiting their website. 
Helmets
Helmets must be worn by everyone in a car on the track. You are welcome to bring your own helmet, or you can hire one from us on the evening, just make sure you select the correct option as you go through the booking process.
Safety Briefing
Everyone will need to attend a safety briefing before being allowed out on track. This applies to everyone, whether it's your first or 50th event, so please make sure you arrive by 4:30pm to take part.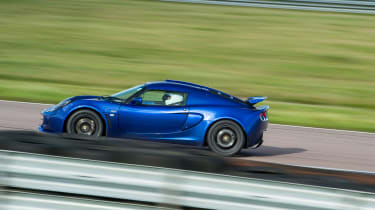 Find more on track cars, track days and track driving through the links below...