Bedford Track Days: info, circuit maps and driving tips
evo magazine's home circuit, Bedford offers a unique experience for track days, with plenty of run off making it an incredibly safe circuit
Since it's opening in 1999, Bedford Autodrome has grown in popularity amongst the trackday faithful, and for good reason. With no Armco surrounding the circuit, no racing is able to take place. The benefit of this for trackdays is that the track possesses large run off areas. This makes it one of the safest circuits in the UK and it also helps to lower the risk of damaging your car if an incident is to take place.
Despite lacking any gradient or features, the circuit combines a variety of corners that require skill and patience to master. The track houses multiple configurations, however the most popular one for trackdays is the South-West layout. This is a combination of the South and West circuit configurations and provides the most varied and entertaining lap. This configuration as well as all the others are used regularly by Palmer Motorsport which runs the circuit.
> Rockingham Track Days: info, circuit guide and driving tips
Palmer Motorsport offer the opportunity to customers to come and drive cars such Formula 3000 cars, BMW M4's, Ariel Atoms and Palmer JP-LM's n their Palmer Motorsport days. This wide variety of machinery enables the option for a variety of different driving experiences. Alongside this, Palmer Motorsport also run their own track days at the circuit where you can bring your own car but also hire out the circuits for others to run track days on. As result of all this, there is always something going on there. It is also the main venue for Evo's trackdays this year, and with the first one of the year being such a success, we look forward to more of you coming to experience this great venue with us.
Information
Website: http://www.bedfordautodrome.co.uk
Phone: 0843 453 9000
Address: Bedford Autodrome, Thurleigh Airfield Business Park, Thurleigh,        Bedford, MK44 2YP
Partnership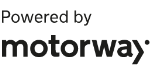 Need to sell your car?
Find your best offer from over 5,000+ dealers. It's that easy.
Circuit Length: South-West layout 2.8 miles
Noise Limit: 101 dB(A) static. 87 dB(A) drive-by
Location: Bedford Autodrome is located approximately 10 miles North of Bedford town centre and 20 miles East of Northampton.
Local Hotels: Millhouse Hotel & Riverside Restaurant (3.4 miles away, http://www.millhouse-riverside.co.uk)
The Sharnbrook Hotel (4.6 miles away, http://www.thesharnbrookhotel.com)
Cornfields Restaurant and Hotel (7.2 miles away, http://www.cornfieldsrestaurant.co.uk/contact.html)