Michelin We Are Racers: Episode 1
Michelin's latest video takes a look at Porsche's 2014 challenge, its return to LMP1 racing. Episode one here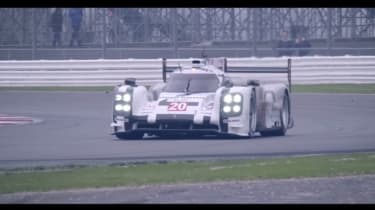 Michelin has produced a video revealing the close ties it has with partners Porsche in the pursuit of a Le Mans 24 Hours win. Focusing on the opening weekend of the 2014 FIA World Endurance Championship at the 6 Hours of Silverstone, the dramatic footage shows that endurance racing is a far cry from the world of Formula 1 and single-seater sprint racing, something team driver and F1 race winner, Mark Webber, has no doubt learned firsthand.
With a third place finish for the LMP1 Porsche 919 Hybrid and first and second place finishes in LMGTE Pro, the opening race put the German manufacturer in good stride for the most prestigious race in the WEC calendar. This will be the first time it has contested for overall victory at Le Mans since 1998.
The 82nd running of the 24 Hours of Le Mans takes place on the 14-15 June.