evo social playlist - the best reader video submissions
Our favourite videos from the evo inbox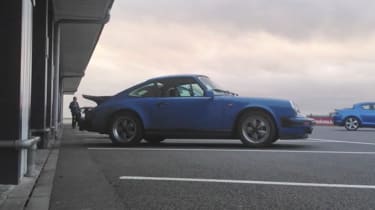 Last week in the first of our evo social playlist features we asked you, the readers, to send in some clips of your own take on 'the thrill of driving'.
We actually got some rather excellent and (thankfully) legal submissions to the inbox. It's great to see evo readers out enjoying their own cars, so please do continue to send clips in. For those interested, you can submit content to hunter@evo.co.uk.
Below are some favourites from last week.
Porsche 911 SC at Bedford Autodrome evo track evening - Matthew Biggs
Reader Matthew Biggs took his Porsche 911 SC to an evo track evening back in 2014. Still early in his 911 SC ownership experience, Biggs clearly got a good idea of why we love these things so much.
Biggs explains that the SC is an ongoing project, which while still a little rough around the edges, should be seeing more track action this Summer. Hopefully we will get more video of it in action then.
Drifting a RenaultSport Clio 200 Cup in the wet - Jacob Bauly
Jacob Bauly owns a fascinating trio of cars: a 997 Porsche 911 GT3, Subaru WRX STi and Renaultsport Clio 200. Each car offers completely unique thrills, largely thanks to each sending drive to different axles (or in the case of the STi, both of them). Though the Clio is the most humble model from this selection, Jacob demonstrates that on a wet track, it's no less amusing to drive.