Ask Goodwin - How much bhp do you need to have fun?
Is power ever really an issue?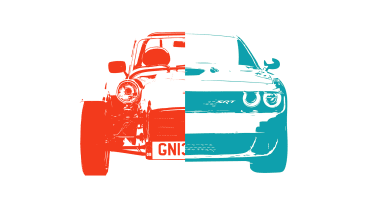 For Ask Goodwin this week, reader Matthew Whiteman from Oxford asks, how much power do you need to have fun?
My first thought was that power to weight ratio is more important but thinking about it, if a car has 300bhp and isn't fun or exciting to drive then its manufacturer has made the car too heavy. 
The majority of cars that I've driven over the last 30 years that have been a lot of fun to drive have had considerably less than 300bhp. The current Mercedes A45 AMG has 355bhp but is nowhere near as fun to drive as an Integrale or the greatest of all Imprezas, the 237bhp RB5.
One of the best handling mid-engined cars that I've driven before or since is the Lotus Esprit Sport 300 which, as its name suggests, has exactly 300bhp. It was quick because it was light, but I really loved it for its steering, which is the best power assisted system I've ever experienced.
I'm on pretty safe ground with evo readers because you're all enthusiasts and will understand why I would find the current Suzuki Swift Sport more fun to drive than the current RenaultSport Clio 200 Turbo. Not faster or better handling, just more entertaining. In the same way that when it came to the crunch I would have bought a previous generation Clio 200 Cup over a Megane 250 RS. A RenaultSport test driver agreed with me on that on the latter's launch in Spain.
Not that I don't like a drop of excessive horsepower. At last year's Los Angeles motor show I was almost a permanent fixture on the Dodge stand drooling over the Challenger Hellcat. Seven hundred horsepower. A muscle car needs muscle and the Hellcat has plenty.
The Caterham 160 that I've been driving for the last year is very entertaining, particularly on wet roads, but when it came to handing over my own cash I would want a bit more poke. Between 250-300bhp per tonne in a Caterham is just perfect. I've just bought myself a new Triumph Tiger 800 and until I looked it up just now, had no idea how much power it had. I knew it would be under 100 but over 75bhp (turns out it's 94bhp) but I'd ridden the bike and thought it was brilliant fun and that it was exactly what I was after.
Ask Goodwin is a new weekly column on evo.co.uk by Colin Goodwin, one of the UK's most popular motoring journalists – and one of the early contributors to evo magazine. 
You'd like Colin – he drove an amphibious vehicle across the English channel (it caught fire half way) and he held the Guinness World Record for the highest speed in reverse (104 mph in a Light Car Company Rocket). More recently he drove from England to the Geneva motor show… in a Caterham 160.
Oh, and when he visits the evo office he does so in a plane that he built in his shed…
Check back every Wednesday lunchtime for a new column, and get involved with #askgoodwin either at @askgoodwin (Colin's Twitter) or @evomagazine. 
Make sure to get involved in the Ask Goodwin debate on our Facebook page here. You can also put your vote in via the poll system found on the evo.co.uk homepage