Ask Goodwin - What do you think of Formula E?
What are your thoughts on the new sport?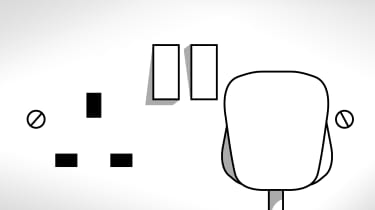 Well, the thing is I haven't actually been near a Formula E racing car, let alone watched a race. But I've done some research. evo contributor David Vivian, who I am sat next to on a plane to the Jaguar XE launch in Spain, has seen a Formula E in testing. 'Quite pretty,' says Viv, 'but it sounds like an old Mini fitted with a straight-cut gearbox.' Well that's not a good start. 
After receiving your question I did some research on YouTube for a Formula E race and found the Long Beach round of the championship.
David's right, the cars do look quite cool. Quite quick too, and sure enough, you can hear the straight-cut gearbox soundtrack. Outright speed doesn't make for good spectating, close racing does. The SD1s, Capris, RX-7s and Dolomite Sprints '80s touring car race at the recent Goodwood members' meeting weren't that quick, but the racing was good and the sounds fabulous.
Sorry, but I'm not going to forget decades of watching and listening to great racing cars and sign up to Formula E because it will make me appear modern and forward thinking. So what if it leads to better electric production cars? I don't want those, either, apart from the Tesla 85D.
I'm a regular at the Isle of Man TT races and sorry, the electric bikes while interesting technically are dull to watch. Especially after you've seen Michael Dunlop going through Kirkmichael pinned at 175mph. Fortunately, the TT zero electric bikes are just a brief sideshow.
The idea of watching a Formula E race in London slightly appeals, but not more than sitting on a rug at the bottom of Pilgrim's Leap on the Brands GP circuit, with sandwiches and a bottle of beer, watching a procession of 8-litre CanAm cars roaring past. Or going to Spa to watch Dickie Meaden compete in a Lola T70. And it has to be said, the scenery in the Ardennes is more attractive than around Battersea. Formula E? Neine danke.
Ask Goodwin is a new weekly column on evo.co.uk by Colin Goodwin, one of the UK's most popular motoring journalists – and one of the early contributors to evo magazine. 
You'd like Colin – he drove an amphibious vehicle across the English channel (it caught fire half way) and he held the Guinness World Record for the highest speed in reverse (104 mph in a Light Car Company Rocket). More recently he drove from England to the Geneva motor show… in a Caterham 160.
Oh, and when he visits the evo office he does so in a plane that he built in his shed…
Check back every Wednesday lunchtime for a new column, and get involved with #askgoodwin either at @askgoodwin (Colin's Twitter) or @evomagazine. 
Make sure to get involved in the Ask Goodwin debate on our Facebook page here. You can also put your vote in via the poll system found on the evo.co.uk homepage