Experiencing The Thrill of Driving doesn't always require a high-powered supercar –despite contributing Editor Jethro Bovingdon insisting on a minimum 500bhp on his drive before he'll consider getting out of bed in the morning. There's a great selection of core evo cars, both new and old, that are equally as capable at stretching a grin across your face without costing more to insure than the it costs to buy.
For the younger drivers amongst you – or even not so young - if you want a fun car that's cheap to run, here are five evo cars that duck under insurance bracket 20 but still score highly on the evo rating. Pleasingly, some are also incredibly cheap to buy.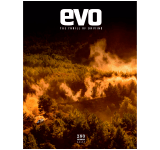 Subscribe to evo magazine
Subscribe today to have every issue of evo delivered straight to you. You'll SAVE 39% on the shop price, and get evo for its original cover price for a whole year!
And to help even more, we've now added quotes from Sky Insurance, the performance car specialists. The quotes are all for a male aged 21, who's held a licence for at least two years. He's living in his parents' house in Northamptonshire, Coventry or Milton Keynes (all are the same price), and has three points on his licence.
Ford Fiesta Zetec S Red/Black Edition – insurance group 15 - £622.20 per annum
For many looking for their first evo car, spending £16,245 is not exactly cheap. But for those able to stretch to such a budget, Ford's 1-litre Zetec S is a great all-rounder. Available in either Red or Black spec, it features a real peach of an engine. 
Don't be fooled by its tiny 1-litre three-cylinder capacity, the turbocharged unit is both potent and efficient. Power peaks at an impressive 138bhp at 6000rpm, while torque arrives at 155lb ft. Despite the engine's thimble like capacity, accessing its performance doesn't require you to work it hard – that peak torque arrives from just 1400rpm and maintaining momentum is no hard task. 
Best of all, though, the Zetec S possesses many of the traits that make the full-blown ST model so much fun. Sharp turn in and a playful balance are both familiar, and the three-cylinder's keen tone is almost equally as addictive. 
0-62mph takes 9sec, top speed is 125mph, and with the potential for a claimed 62.5mpg combined, that warm – rather than hot - performance is matched by cool running costs. 
Suzuki Swift Sport – insurance group 9 - £601 per annum
Suzuki's Swift Sport squeezes into an insurance bracket filled with superminis. Despite being the hottest Swift on sale, it represents ridiculously good value for money, priced from £13,999.
That buys you a car with a rev-hungry naturally aspirated 1.6-litre engine, producing 134bhp and 118lb ft of torque. Though it's down on the turbocharged Fiesta, the Swift's skinny 1045kg kerbweight allows it to accelerate from 0-62mph three tenths faster (a claimed 8.7secs), and on to a quoted top speed of 121mph. 
The Swift's chassis is a joy to use on British B-road, too. It's firm enough to be agile, but pliant enough to soak up cracks and bumps. A full fat hot hatch would leave it for dead in a straight line, but on a country lane, the Swift's ability to remain unfazed over bumps means it won't be easy to lose in the corners. 
We love the Swift's honesty, with its understated styling and back-to-basics approach as a front-driven drivers' car. Its short gear ratios result in a low 44.1mpg combined, but the savings made in all other areas (namely its purchase price and insurance premiums) will make this figure far less significant.
Volkwagen Up – insurance group 2 - £475.50 per annum
If saying your age followed by the words 'Suzuki Swift Sport' still makes insurers laugh, try this for a more humble alternative: the Volkswagen Up. With a naturally aspirated 1-litre three-cylinder engine, power is unsurprisingly minute, peaking at 74bhp with 70lb ft of torque to match. But don't let the numbers fool you, the Up can be great fun to drive. 
It's undoubtedly helped by the combination of a dinky 929kg kerbweight and short 2420mm wheelbase. Overhangs are equally as tiny, encouraging many to label the Up as a sort of modern day equivalent to a classic Mini.
It's agile and playful, and as we discovered when we pitted it against the Fiat Panda TwinAir (evo 171), hustling it along a B-road can be quite rewarding too. Of course, if you find yourself confronted with a long straight, you'll be reminded that this is a car with a claimed 13.2sec 0-62mph time and 106mph top speed. But everywhere else you'd be best to follow Richard Meaden's advice and 'mentally engage hire-car mode.'
If you choose to calm things down, the Up will return a claimed 60.1mpg combined. It costs just £20 a year to tax thanks to its 108g/km of CO2 it produces, and its purchase price seems fair too, with the 74bhp Up starting at £11,995 in Club Up spec.
For those wanting to save even more money, there's the Skode Citigo. It's essentially the same car, and when quipped with the same 74bhp engine, is £1530 less to buy…
Renaultsport Twingo 133 – insurance group 20 - £565 per annum
The new Twingo might be rear-wheel drive, but it's the previous generation, front-driven car we're discussing here. When the 133 arrived Renaultsport was very much on a roll – its Clio 200 and Megane 265 were both leaders in their own classes – so it wasn't surprising to find their DNA had filtered down to the smaller Twingo. 
Under the bonnet of Renaultsport's Twingo is a 131bhp, 118lb ft 1.6-litre four-cylinder engine, allowing the 133 to accelerate from 0-62mph in a claimed 8.7sec and on to a 125mph top speed.
The engine is sweet, revving freely and eagerly all the way to the red line, but the 133's best asset is its dynamic chassis. Opt for a car fitted with the firmer Cup suspension, and you'll suffer with a stiffer ride. But as we found out on our last test in the 133, 'the payback is fabulously instant and accurate responses to your steering inputs.' 
A quick glance at the classifieds shows that £6000 can buy you a late (circa 2012) example, and though insurance group 20 ensures the youngest of buyers will likely steer clear, a claimed 42mpg and 155g/km equate to reasonable running costs. 
Ford SportKa – insurance group 15 - £499 per annum
'Outright speed isn't the issue; a supermini will still be moving around, pushing its limits. And you'll be attacking grassy apexes rather than nervously waiting for the crunch of a front splitter.'
Henry Catchpole's findings ring true today as they did back in 2005 (evo 084), when the Ford SportKa ruled the luke-warm supermini roost. A decade ago 94bhp and 100lb ft of torque from a 1.6-litre engine was modest, but thanks to the car's tiny 934kg kerbweight, performance is respectable. 
Despite being significantly down on power, the SportKa can almost cling on to the back of a Suzuki Swift Sport in a straight-line: flat-out it takes 9.5sec to reach 60mph, and it'll keep on accelerating until 108mph.
It won't fall back much further through the corners either. Catchpole explains: 'The front feels alert, constantly awake to small movements. [But] lift off the throttle and you discover the wheels behind you were just waiting to join in the fun.' 
Humble and old as the SportKa may be (it was produced between 2003 and 2008), it's still one of the most enjoyable cars to drive at eight-tenths. Admittedly, the old-gen 1.6-litre engine is thirsty, with the car's claimed 36mpg combined often out of reach in the real world. But with plenty advertised on the classifieds for less than £2000, the SportKa is a true evo bargain.