Best new motoring books - evo Essentials
Inclement weather spoiled your plans for a weekend blast? These five books are a good reason to stay indoors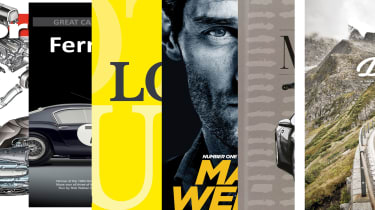 As more and more media moves online, or becomes digested electronically on tablets and e-readers, there's still something immensely satisfying about reading a magazine or, if you can spare the time, a book.
We've selected a number of recent releases that you should consider adding to your collection, from coffee table photographic studies to marque reference books and autobiographies. If you're still stuck for Christmas gift ideas for the petrolhead in your life, these titles could be ideal.
Porsche Drive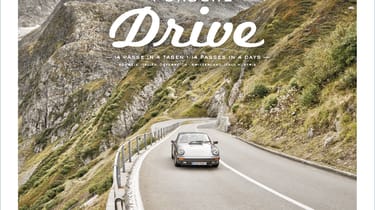 Stefan Bogner seems to lead the ideal evo lifestyle, taking fast cars to some of Europe's greatest driving roads. In his 'Curves' series, he concentrates on roads, but this instance it's as much about the cars - from his own air-cooled 911 to a 918 Spyder - and taking them through some of the best mountain passes Europe has to offer.
by Stefan Bogner and Jan Baedeker (€39.90, delius-klasing.de)
Ever Since I Was A Young Boy I've Been Drawing Sports Cars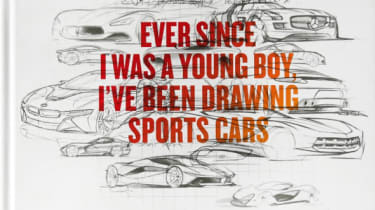 If you're fascinated by cars, design has probably played a part in that fascination at some point. The title may not be catchy but this book tells the designers' own stories (and reveals never-before-seen sketches) behind cars such as the Porsche 911, BMW i8 and Audi R8.
by Bart Lenaerts (€60.00, waft.be)
Great Cars: Ferrari 250GT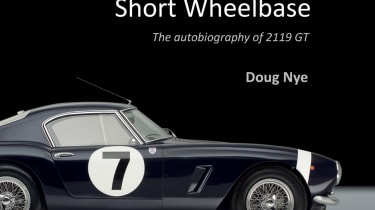 Each 'Great Cars' book covers not just a model series but a specific car and its history. This particular 250 GT, chassis number 2119, was driven to victory at the RAC TT at Goodwood in 1960 (and by evo's own Richard Meaden, near Goodwood, in 1999 - see evo 013). It's now owned by Ross Brawn.
by Doug Nye (£60.00, porterpress.co.uk)
Lotus the Marque - Limited Edition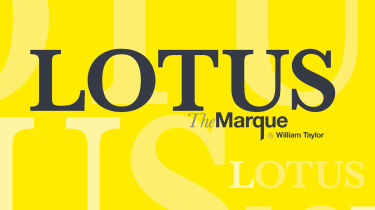 William Taylor's first Lotus book was already comprehensive, but since its last revision in 2004 the Hethel marque has produced several more significant vehicles. This all-new title covers every model from the 1948 Mark I to the 2013 Elise S Club Racer. The Limited Edition version is signed and numbered, and features a cloth-covered slipcase.
by William Taylor (£75.00, coteriepress.com)
Aussie Grit: My Formula One Journey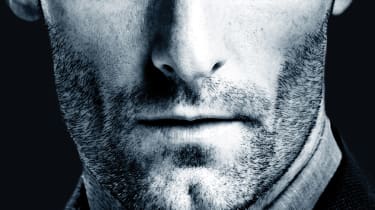 Mark Webber may have failed to win a Formula 1 title, but F1's loss is endurance racing's gain, and Webber remains as popular as ever with fans. It's his battles - on track and off - with teammate Sebastian Vettel that make this autobiography a must-read, however. What was life really like inside Red Bull Racing?
by Mark Webber (£20.00, panmacmillan.com)
Maserati: All The Cars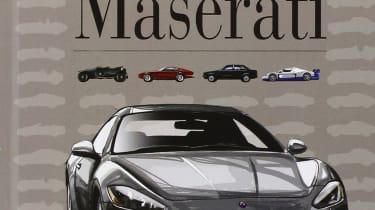 Maserati first appeared in 1926 and has since produced some of the world's most desirable road and racing vehicles. This book - as the title suggests - details every single one. Not only are there technical details and a back-story for each vehicle, but every page includes both a photo and a beautiful profile illustration of each car.
by Gianni Cancellieri (€24.00, giorgionadaeditore.com)
Formula 1 Technical Analysis 2014/2015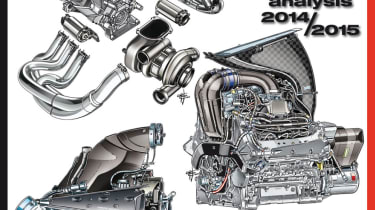 Say what you like about modern F1, its rules, its cars and its drivers - from a technical perspective, the series is as interesting as it's ever been. Piola's book starts with some technical and aerodynamic history before moving onto a team-by-team breakdown of the turbocharged-era cars. It lacks truly detailed technical explanations, but it's worth it for the illustrations and as a reference tool.
by Giorgio Piola (€35.00, giorgionadaeditore.com)