Bristol Fighter
They do things differently at Bristol – and that's what makes the cars so much cooler than most supercars. Richard Porter drives the Fighter
When I was growing up in the '80s, LJK Setright's columns for Car were a source of wonder, and not just because I needed a dictionary to understand them. Amongst his words of engineering wisdom, Setright would tip his hat to Citroën and Honda, but most consistently to the company he admired above any other – Bristol. The actual cars Bristol sold during the '80s weren't going to give Pininfarina cause to revise their idea of beauty, but if Britain's most intelligent motoring writer said they were good, I believed him. And one day I swore I would drive a Bristol for myself.
About ten years ago, as a fresh-faced and strangely trousered 23-year-old researcher on old skool Top Gear, I thought the chance might come. My producer told me to call Bristol and ask if we could borrow a car for filming. I rang the Kensington showroom and was unexpectedly put through to company owner Tony Crook. This is a good sign, I thought. It wasn't. 'Ah yes, Top Gear', he purred. 'Your magazine once described one of my motor cars as donkey shit.' Oh dear, I thought. 'Imagine that,' he continued in his funny, Brian Sewell-ish voice. 'A car made of donkey shit. The smell alone would be unbearable…' It was pretty clear that Tony Crook was not going to lend us a car. It was also pretty clear that he was simply amusing himself by giving me a verbal mauling.
But things have changed at Bristol. In 2001 Tony Crook sold his remaining stake in the company to affable aviation millionaire Toby Silverton, who has generously agreed to make my childhood dream come true.
We meet in the famous showroom in West London which is, as I'd always hoped, slightly dated, faintly scruffy, and all the more glorious for it. If you went to buy a Bentley in this part of town I'm sure you'd get mood lighting and ghastly Swarovski doorknobs. At Bristol the price list for the £235,000 Fighter is splodgily typed on a sheet of A4. The disarray is uncontrived, but Silverton and his two showroom colleagues aren't above playing to expectation… A while back one of them went out and bought three pipes so when they see someone gazing through the windows they can cheerily pretend to chuff away because, well, that's what you'd want to see when you peer through the window of Bristol Cars, isn't it?
Partnership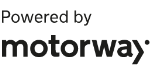 Need to sell your car?
Find your best offer from over 5,000+ dealers. It's that easy.
Although, as it turns out, they've never been snooty about letting people come inside either. During Tony Crook's time, for example, a tramp wandered in, produced a blue saucepan from his carrier bag and asked if they could make him a car in the same colour. Crook proudly replied that they could, at which the tramp told him to hang on to the pan because someone would be 'back later with the money'. Crook was well used to dealing with vagrants – he used to delight in annoying Rolls-Royce by paying one to sit on their London Motor Show stand – but even he was surprised when a lady arrived that afternoon with a suitcase of money from her boss, the eccentric Australian billionaire who liked to test the mettle of upmarket establishments by stumbling into their premises dressed as a tramp.
Bristol runs deep with stories like this. When I mention a gag James May made on Top Gear about the showroom's malfunctioning neon sign baffling nocturnal observers by apparently advertising 'B ISTO  ARS', Silverton is in on the joke. 'If it says something good we tend to leave it for a bit,' he laughs. 'We had PISTOL CARS the other week. That was nice.'
This, then, is a reason to love Bristol. Because they're funny and self-deprecating. But when it comes to the cars, actually they're very serious. When you hear Silverton's stories of days spent pounding the pavé track at MIRA with the Fighter, and honing the suspension on state-of-the-art kinematic rigs, you realise these blokes aren't mucking about.
Since my visit is short-notice, and since all prod-spec Fighters have been sold (with chassis 46 currently in build), Silverton offers to let me drive a development car. He's at pains to point out all the bits that aren't production standard, most notably the stiffer chassis settings and 'horribly tramlining' tyres, but I don't care because at last, after those teenage hours of poring over Setright, I'm going to drive a Bristol.
And, iffy prototype set-up or not, it's still rather special. The V10 engine, a right boat- anchor when it lives in a Dodge Viper, lugs well at low revs and makes a uniquely lovely noise at higher ones. Now you understand why Bristol rebuild the whole thing, installing their own heads in the process. Likewise, in a Viper the gearchange can feel like trying to waggle a Victorian lamppost. Here, with a Bristol rebuild and new linkage, it slides sweetly through the gate. Assuming you can be bothered of course. If you can't, there's the option of slotting sixth at around 30mph and letting the car's speed swell magnificently towards a very relaxing way to lose your licence. It's undoubtedly rough, this car, but at its core it feels strong and dense. It feels like a piece of real engineering. 
And so it should, because Bristol are very proud of their design skills. After years of cod-aviation bollocks from SAAB, we've got a bit cynical about 'aircraft-inspired' design in cars, but Bristol has the right stuff to back it up. Before the first Fighter prototype was constructed, every single component was weighed, right down to cable ties. Standard practice in aircraft engineering but rare in cars. It helped Bristol to know what should go where to achieve a lower centre of gravity than any Ferrari bar the Enzo and weight distribution of near perfect balance. Meanwhile the plan form of the Fighter's cabin is taken straight from NASA's standard chart of ideal aerodynamic shapes, published to aid aircraft engineers adding bumps and warts to the skin of a plane.
And they spec military-grade switchgear at £60 a piece because it'll last the life of the car.
It's very easy to dismiss Bristol as eccentric and irrelevant, but they're still here in their seventh decade when others have been and gone, still coming up with novel ideas and turning a profit where plenty of bigger names bleed cash. Yes, plenty of people might mock Bristol, but in truth they're a national treasure.
evo10 moments
Writing for this magazine allowed me to drive my first Lamborghini, take a 911 on a track, even try a Ferrari that wasn't a ruddy terrible 400 or shabby 308. But the most powerful memory from the seven or so years I've been sending shoddily rendered words up to Wollaston is getting to drive a Ford RS200 Group B car.
It wasn't even one of the full kahuna rally- raiders that got me obsessed with Group B in the first place; this one had carpets, interior lights and what sounded like a disappointing 250bhp. It had been civilised. Except of course, it hadn't. It was raw, it was noisy, it was visceral. It made me sweat so much that the dye ran out of my new T-shirt and turned my torso green. I have never driven anything since that's been so tricky and obstructive yet so gorgeously rewarding when you got it right. But then, I've never driven a Group B car again. Not yet. Does anyone out there have a Metro 6R4? Richard Porter
Specifications
| | |
| --- | --- |
| Engine | V10 |
| Location  | Mid-front, longitudinal |
| Displacement  | 7990cc |
| Bore x stroke  | 101.6 x 98.5mm |
| Cylinder block  | Aluminium alloy |
| Cylinder head  | Aluminium alloy, sohc per bank, two valves per cylinder |
| Fuel and ignition | Electronic engine management, multipoint fuel injection |
| Max power  | 525bhp @ 5500rpm |
| Max torque  | 525lb ft @ 4200rpm |
| Transmission  | Six-speed manual gearbox, rear-wheel drive, limited-slip differential, traction control |
| Front suspension  | Double wishbones, coil springs, gas dampers,  anti-roll bar |
| Rear suspension  | Double wishbones, coil springs, gas dampers,  anti-roll bar |
| Brakes  | Ventilated and cross-drilled discs front and rear |
| Wheels  | 10 x 18in front and rear, aluminium alloy |
| Tyres  | 285/40 ZR18 Pirellia P Zero front and rear |
| Weight (kerb)  | 1600kg |
| Power-to-weight | 333bhp/ton |
| 0-60mph  | c4.0sec (claimed) |
| Top speed  | 210mph (claimed) |
| Basic price | £235,000 |
| On sale  | Now |
| evo rating | 4/5 |