What to look out for when buying a used car
When purchasing a used vehicle it's natural to have concerns about the car's credentials and quality that you may not discover through a test drive alone. The truth is, though it is rare, you do run the risk of paying money for something that may have been damaged in a crash, or even stolen, without you being aware of it.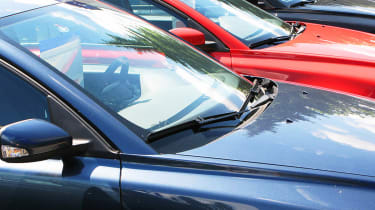 One way of allaying concerns is to purchase your used car through a reputable dealer who will be legally required to meet certain standards, not least of which will be honesty. However if you are purchasing the car directly there are certain things to look out for that will help ensure what you are buying is not going to become a liability. Before you set foot in the car to give it a test drive take a look inside and outside the car for any signs of damage or wear and tear that seems inconsistent with either its age or mileage. Have a look at the paintwork outside the car and check that it has a smooth and consistent surface. If not, or if the paint is an uneven colour, it may be the car has undergone a re-spray in which case it might have suffered previous damage. Check that the car doors and bonnet open and shut smoothly. At this stage check that the Vehicle Indentification Number is on display (either under the bonnet, the drivers set or at the base of the windscreen) and that it matches what is in the log book. If there is any inconsistency you should avoid purchasing the car as probably indicates malpractice. Next, check under the bonnet itself to see the state that the engine is in. Check for any rusting or signs of repair, which would indicate previous damage to the car. You should check the state of the belts at this stage; a radiator belt should not be soft, and no belts or hoses should have bends or cracks in it. If these are damaged they can be expensive to replace. Lift the oil dipstick to check the quality of the liquid; it should be clear and golden and always full. If it isn't the oil may need replacing. Have a look under the engine oil cap, if you see a creamy, whitish substance it might be an indicator of gasket head damage or worse still engine damage that is beyond repair, in which case it would be sensible not to go further with the sale. Inside the car, look for signs of wear and tear inconsistent with its advertised age or mileage. If the driver's seat and steering wheel look very worn, whilst the odometer shows a low mileage, alarm bells should ring. Damage to the steering wheel, seatbelts or dashboard may indicate crash damage. When taking the car for a test drive, press the brakes firmly to check that they are in a full working order as repairs can be costly. When in the car test all of its functions to make sure that they are in full working order; it can be easy to forget these things though they too can incur expensive repair costs if faulty. Check the air con, windscreen wipers, any audio equipment, and windows. Make sure you have a thorough read of all the paperwork. Check the car's service history and that the mileage at each check hasn't changed irregularly. Don't feel embarrassed to do a spot check with the last garage either, a reputable seller will have no problem with you running some checks. Lastly, come to the sale as informed as possible and with an idea of the car's worth. Look online for estimated car values for different years and models, which you can use as a guide. Buy used cars with as much knowledge as you can, or even take a friend with you who may know a bit more about the car industry.