Rumour - Robert De Niro to play Enzo Ferrari in new biopic
Clint Eastwood said to be involved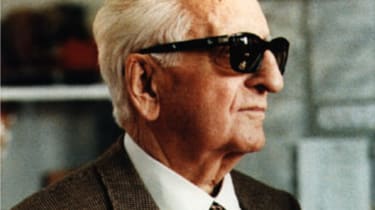 Robert De Niro has revealed to an Italian newspaper that he is to play Enzo Ferrari in a new biopic.
While no official confirmation has been issued, De Niro has been quoted as saying "It is an honour to tell the life of an extraordinary man who revolutionised the world of motorsport. The film will go into production soon, mostly in Italy, and has absolute priority over all my other projects."
On top of De Niro's involvement, The Guardian is also pointing to Clint Eastwood as being a potential director for the movie.
The script itself is said to be being put together by Nixon screenwriters Stephen J Rivele and Christopher Wilkinson and is said to run from 1945 all the way up to Enzo Ferrari's death in 1988.
While little else is known about the movie, or if it's genuinely happening at all, it still has us very excited. De Niro has a long history of immersing himself in a character and well and truly bringing them to life, especially if they're Italian.
As for the Clint Eastwood involvement, it's a shame that Martin Scorsese hasn't been mentioned, as his history of biopics is almost faultless, while his previous work with De Niro is some of the best. 
De Niro strikes us as being perfect for the role, but who else would you like to see getting involved in a motorsport biopic? Who would play Mansell? Or Loeb? Or Montezemolo for that matter, who will likely end up featuring in the Enzo biopic itself.
How about F1 giants Bernie Ecclestone and Eddie Jordan? Which actors would you like to see play them on the silver screen?