Ferrari 488 GTB review - outrageous performance, sublime chassis - Engine and gearbox
We've driven the 488 in the UK and on track, words don't do it justice.
The reach of the 3.9-litre engine is as impressive as the acceleration it delivers. The throttle responses aren't as sharp as those of a 458 Speciale (few are), but so well judged is the mapping that any notion of turbo lag is instantly dismissed. The V8 is as responsive at 1500rpm as it is at 5000rpm, with the 8000rpm limiter kissed more frequently than you would like during your first proper drive. Where McLaren's turbocharged V8 can feel boost heavy and old school in its delivery, Ferrari has delivered a technological marvel that demonstrates that the switch to turbocharging isn't the end of the world that some would have us believe.
The 488 GTB's development was all about pushing beyond Ferrari's natural evolutionary curve in terms of power and aerodynamics. It's the engine that makes a more tangible impression and here the evolution is undoubtedly vastly accelerated.
The direct-injection 3902cc V8 has a compression ratio of 9.4:1 and uses two IHI twin-scroll turbochargers with ball-bearing shafts that reduce friction by 30 per cent. The compressor wheels are titanium-aluminide, a material that has strong heat resistance and is lightweight, ensuring a faster spool-up speed by 50 per cent compared to Inconel and, according to Ferrari, zero lag. Ferrari rates the engine response time at 0.8 seconds at 2000rpm in third gear.
The Italia's naturally aspirated V8 responds faster still, at 0.6 seconds, but thereafter the 488 delivers vastly more longitudinal acceleration – 20-25 per cent more in the lower gears, 30 per cent more in fifth and sixth and 40 per cent more in seventh.
The Variable Torque Management system has many benefits according to Ferrari. First is that it gives the engine an exciting delivery that builds rapidly towards peak power rather than giving a huge chunk of low-end torque and reaching an early plateau. That also benefits traction and allows for shorter gearing to be used to further enhance excitement. At every turn the engine team wanted to create close-to-instant response with the character and noise of a true Ferrari.
Partnership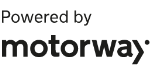 Need to sell your car?
Find your best offer from over 5,000+ dealers. It's that easy.
Any fear that limiting torque in certain gears would create a contrived and stunted power delivery fly out of the window as soon as you press the accelerator. So natural yet rabid is the acceleration that, although you don't completely forget the engine's turbocharged, you no longer wonder what it would be like to have maximum torque in all gears.
The seven-speed dual-clutch gearbox is an updated version of the unit found in the 458, and now features the aforementioned Variable Torque Management, first experienced in the California T. It's the perfect companion for the 3.9-litre V8. The paddles require just the right amount of weight applied to them to shift up or down, not so much that an upshift requires the same thought and physical process as a conventional manual shift (if it was the case we'd be demanding a return to an open manual gate), not so light that an errant index finger brushing the left-hand paddle could result in two ratios dropped mid-corner.
The only criticism you could aim at the gearbox are those shorter ratios. In order to maximise the engine's power and torque delivery the 488 is as short geared as a Porsche Cayman is long. It doesn't take anything away from the experience or detract from the thrill but it can make for a busy drivetrain and even busier index fingers.