Fiat 500: Fiat 500 sells out
Demand for the 500 is so great that Fiat has already sold out of the cars it plans to build this year.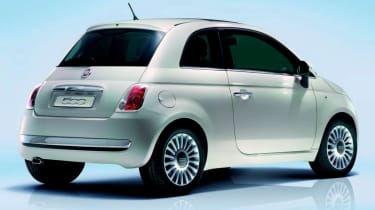 Demand for the new 500 is so great in Italy and France that Fiat might have to delay its launch in other countries.
Barely three weeks after the car was launched in Italy and only one week since it has been on sale in France, annual supplies of the Fiat 500 have already been exhausted.
Fiat originally planned to build 58,000 cars this year, but the carmaker has since decided it will build between 65,000 and 67,000 units before production ramps up to 140,000 at the company's Tychy, Poland, plant in 2008.
In order to acheive these goals (and build the second-generation Ford Ka at the factory starting in 2008) the carmaker will need to expand the site and nearly double capacity from 285,000 to 500,000 annual units.
UK cars were meant to be here in early 2008, but it could now be summer 2008 before they actually arrive.