Fiat 500 review - fashion victim or stylish mover?
Retro charm offensive that's inoffensive to drive
evo Verdict 
One of a number of back-dated design-dipping exercises from a range of manufacturers the Fiat 500 takes the shape - and concept - of the original 500 and updates it.
Well it did, way back in 2007. It still looks much the same now, despite a facelift and model update in 2015, but then if you're already looking backwards there's no need to update going forwards. Still, the 500 is shameless in its retro styling and it's damned charming because of it. What's also impressive is how cheap it is, relatively so, as the closely related Panda doesn't cost as much to buy and is way more practical, but then the 500 is fun.
The Abarths are the most amusing, so read about them here if you're after one of them; here we'll concentrate on the not so hot, but still so cute, shopping trolleys. 
evo Tip 
The 500 might offer classic looks, but it comes without the maladies of classic ownership. While it's small by modern standards, put the current 500 alongside the original and you'll see the march of progress. It looks massive in comparison, though you can at least drive the new car with a degree of safety, it having scored a five-star result in the EuroNCAP tests (those test have since become more stringent, but the 500 remains a safe small car).
Thing is, you can pick up an original for less than a new 500 if you shop around, which is what we'd be tempted to do. It'll be more fun to drive, despite being significantly slower, and while the Turin town car is not going to rocket in price like a similarly air-cooled, rear-engined, rear-wheel drive classic from Stuttgart, it'll be a safer place to put your money than a new one.
evo Comment
You didn't come here to hear us telling you to buy a used one though did you? Even if that's what you should be thinking. The new 500's a useful small car, which does at least stay very true to its original's small and inexpensive concept, if lacking the sort of driving appeal of the similarly history-plundering Mini alternative. Obviously there's scope for personalisation; the 500 is offered in so many trim, colour, sticker and option pack permutations that you really could have one that's unique to you, though go daft with the options and the price rises accordingly.
Partnership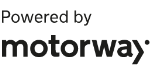 Need to sell your car?
Find your best offer from over 5,000+ dealers. It's that easy.
It's best sampled simply, if not quite at the poverty entry-level trim that does without what we'd now consider essentials rather than mere luxuries. Start at Lounge trim rather than Pop then - as it gets alloy wheels and air conditioning. The S models are as sporty as you'll get before stepping up to an Abarth - kit includes a subtle bodykit and sports seats. Be sure to check out the frequent special offers and limited edition models, which add value, kit and some exclusivity.
Performance and 0-60 time > A decent city car and TwinAir models are willing performers, but things don't get truly exciting until the Abarth end of the spectrum. Read more about the 500's performance here.