Techrules Ren - Turbine supercar makes official debut
Electric supercar Techrules has shown its first production car testing before its Geneva debut
Chinese R&D firm Techrules is among several companies to unveil an electric supercar at this year's Geneva motor show, with the innovative turbine range-extended Ren.
Previewed shortly before the show testing at the famous Monza race circuit, the final production vehicle is as striking as you'd expect from a car penned by Giorgetto and Fabrizio Giugiaro. But the most interesting aspect is what Techrules calls its TREV technology - for Turbine-Recharging Electric Vehicle.
Range-extended electric vehicles are nothing new, popularised by the Chevrolet Volt and Opel Ampera in recent years, and turbine technology has also been tried before, most notably in prototype versions of the Jaguar C-X75.
Techrules wants to bring the technology all the way to production however, using micro-turbines that can, in a way that's difficult with a conventional combustion engine, be constantly run at its most efficient speed, generating significant energy as it does so, charging the batteries.
One or two turbines can be specified, while two types of turbine will be available, either a 30kW high-efficiency unit or an 80kW turbine for higher power density. Fuel consumption is claimed as 2000km from 80 litres of fuel - that's 70.6mpg, though Techrules quotes "pure" fuel consumption as 37.7mpg, so clearly your mileage will vary - with 124 miles of electric-only running.
Because of the nature of turbine combustion, several different fuels can be used, though Techrules says diesel has proven the most efficient and also surprisingly low-emission - better than the current EU6 standard for diesel cars, in fact. The company says that in the future, liquefied natural gas or hydrogen will be preferable, and the latter, if generated through renewable means, would generate zero tailpipe emissions.
> Discover more Geneva motor show debuts here
In the Ren supercar the TREV system is hooked up to batteries of either 14kWh, 25kWh or 32kWh (the latter two capacities being similar to that available in a Nissan Leaf, by way of comparison) and up to six electric motors.
Partnership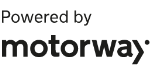 Need to sell your car?
Find your best offer from over 5,000+ dealers. It's that easy.
Maximum power offered is up to 1287PS and 1725lb ft of torque, with the majority (1150lb ft) hitting the rear tyres. The 0-62mph acceleration time is as quick as we've come to expect from high-performance electric cars, at 2.5 seconds, while top speed is quoted at 199mph.
The rest of the Ren's mechanical makeup is impressive too, with a carbonfibre monocoque (housing three seats, in a McLaren F1-style layout) with aluminium subframes to house the motors, double wishbone pushrod suspension at both the front and rear using KW dampers, and AP Racing carbon-ceramic discs all-round.
The triple canopy system is unique too, with a single-canopy version available for racing versions. The interior looks more concept than production, with a square steering wheel, fixed passenger seats and a mixture of leather and denim trim.
But perhaps the most interesting aspect of the Techrules Ren is that its drivetrain and turbine setup is effectively modular, with the potential to use its components in everything from SUVs to city cars.
No price is quoted for the Ren - assume it to be astronomical - but if its technology can filter down to more conventional vehicles it could be a more significant vehicle than its alienesque form suggests.