VW Golf GTI TCR vs Renaultsport Megane RS Trophy – extra hot hatches battle it out
The last hurrah of the VW Golf GTI and Renault Sport's hottest Megane open hardcore hot hatch hostilities. There can only be one winner
The most fascinating contests usually involve a clash of styles and what we have here is exactly that: the VW Golf GTI TCR versus the Renaultsport Megane RS Trophy. Tricked-up Teutonic understatement takes on sleeve-worn circuit-savvy and more Gallic attitude than the Gilet Jaunes.
It's a tussle of sensibilities that stretches back through misty decades of hot hatch sector enmity and has had alternating outcomes – sometimes defining, with the help of a Nordschleife lap time, what the humble family hatch can achieve given a big enough push.
It's not such a cosy carve-up between Volkswagen and Renaultsport these days, of course, as Honda's remarkable Civic Type-R has managed to put some distance between itself and an increasingly hungry and gifted chasing pack. But perhaps none hungrier than this pair. 
About the VW Golf GTI TCR
> Click here for our full review of the Golf GTI TCR
With the Mk 8 Golf limbering up in the wings, the Golf GTI TCR is VW's farewell gift to the Mk 7 Golf GTI, a last hurrah that takes its cues from the limited-run Clubsport, if stopping short of our favourite-ever Golf GTI, the seriously fettled and phenomenally capable Clubsport S. That car embarrassed so many big hitters on ecoty 2017 with its combination of extremely fit powertrain, knockout dynamics and, most deliciously of all, sleeper-style stealth.
It wouldn't be unreasonable to expect echoes of that here. Despite a name intended to recall VW's hardcore TCR racer, the Golf GTI TCR's appearance is relatively low key with only a front splitter, a rear diffuser element, a slim tailgate spoiler and, if you must, an extremely dubious optional graphics package to distinguish it from the regular, and itself more rapid than before, Golf GTI Performance.
For the Mk 7's run out, the VW Group's ubiquitous EA888 four-cylinder turbocharged petrol engine still makes the running, but now standardised in Performance tune with 242bhp at 5000 to 6200rpm. The TCR's Golf R-bothering 286bhp is delivered at a slightly higher 5400-6400rpm while torque climbs from 273lb ft between 1600 and 4300rpm to 280lb ft between 1800 and 5300rpm. So close are these figures to the Golf R's, cooling could become an issue, so that car's twin radiators find a new home just behind the TCR's bumper.
The Clubsport's sweet-shifting manual gearbox regrettably isn't an option but at least the seven-speed DSG is true to the TCR racer as, thanks to a weight break in the rules, some teams use a production DSG instead of a full race sequential gearbox.
Partnership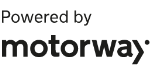 Need to sell your car?
Find your best offer from over 5,000+ dealers. It's that easy.
Naturally, suspension and brakes get a workover. The TCR sits 5mm closer to the ground than the GTI Performance (20mm if you go for the TCR's own Performance pack with its 19-inch rims and optional Cup 2 tyres) while  quicker steering is said to give a more progressive feel and snappier turn-in - aided, along with post-apex traction, by a trick electronic diff.
Braking hardware, promisingly, is a direct lift from the Clubsport. The drilled steel discs have alloy centres to reduce rotating mass and are clamped by heavier-duty pads. Benchmark stats are impressive: 0-62mph in 5.6sec while the option to liberate top speed from its restricted 155mph winds on another 9mph. Not much in practical terms, but 164mph does sound cooler.
About the Renaultsport Megane RS Trophy
> Click here for our full review of the Renault Megane RS Trophy
Countering this, the Renaultsport Megane RS Trophy can claim mild bragging rights for power and torque – 296bhp and 295lb ft – but, against the clock there's practically nothing in it. Just a tenth separates the cars in the sprint to 62mph (advantage Golf) and a mere 2mph flat out, the unrestricted Megane throwing in the towel at 162mph.
Parked next to each other, though, there's no arguing which car looks as if it wants to go faster. Apart from special edition, lightweight 19-inch alloys shod with Bridgestone Potenza S001 tyres, there's little to differentiate the Trophy from the regular RS but, unlike the overly familiar, sober-suited Golf (or, indeed, the absurdly addended Civic Type-R), the Megane nails the sweet spot between tasteful muscularity and conspicuous circuit ambition and simply looks the biz.
Under the Trophy heading comes the more stiffly sprung and damped Cup chassis that's optional on the standard RS. It features a Torsen limited diff, upgraded hybrid cast-iron and aluminium grooved front brake discs - that promise greater fade resistance and a reduction in unsprung weight of about 1.8kg per corner - a 20bhp power hike courtesy of a new ceramic turbo and a revised exhaust system. 'Jerez' bespoke lightweight rims also appear and so do new Recaro bucket seats that, thankfully, start their generous height adjustment from 20mm lower in the cabin so you can now tailor a proper hunkered down driving position.
No physical or calibration changes have been made to the decidedly 'Marmite' 4Control four-wheel steering set up that turns the rear wheels up to 2.7 degrees in the opposite direction to the fronts, or up to 1 degree in the same direction. The handover happens at 37mph in all modes other than Race, which switches at a much higher 62mph.
Other than what might be perceived as the 'involvement' advantage of a six-speed manual gearbox for the Renault (an EDC twin-clutch transmission is optional), our pair as presented are well matched, the Golf armed with the Performance Pack's 19-inch wheels, 20mm suspension drop and three-mode Dynamic Chassis Control (Sport, Comfort and Normal) to parry the Trophy's already extreme, multi-mode set up (Normal, Neutral and Race).
GTI TCR: calm before and after the storm
I've arrived at our rendezvous point in the Brecon Beacons in the Golf, pulse rate barely raised, excitement still tucked up in bed. Actually, that's a compliment. Effectively off duty in the normal run of stop-start traffic, the TCR does laid back as well as any cooking Golf. Even the small-bump ride is more than tolerably comfortable, despite the watch-strap rubber, while all the usual Mk 7 ergonomic niceties and sophistications conspire to soothe rather than stress. Before I set foot in the Megane, I know the VW has this side of everyday life in the slow lane sewn up. It was the same with the Clubsport S – meek as a lamb when it wasn't trying.
The TCR isn't quite as enthralling as that car when the shackles are shed (not as nuanced or as outrageously biddable in extremis) but the basic dynamic character is very similar and just as easy to get into. Think of an ordinary, meticulously evolved German family hatchback suddenly granted a suite of superpowers. The benign and forgiving core doesn't change one iota, but all the performance parameters are pushed way beyond the norm. New speed, new limits, new spiced-up soundtrack, but all just as friendly and accessible as before. This, at least, is one notion of ideal.
There's a calmness, poise and balance to the TCR's handling that's all but unique among hot hatches. Every response is linear and progressive, underpinned by the steadiness of an Olympic pistol shooter on beta blockers. The Golf flies down the road with those swift and seamless DSG gearshifts and a supple serenity that simply flows - no rough edges or ambiguous messages fed back through the precise, well-weighted steering. Nothing you'd be inclined to call torque steer, either.
Grip is consistently strong, even over broken and poorly contoured surfaces, each axle shouldering load with a shared goal of efficiency, though that rather locks out entertainment for the sake of it. Even so, the way it catapults out of the tight hairpin bend we've chosen for photography time and time again is nothing short of amazing.
Renaultsport Trophy and the 'drive me now' gene
That contrast I mentioned at the start? Right here. Same bend. The Megane piles in carrying another 10mph and grabs the corner by the scruff of the neck, pinging the apex with an almost cheek-tugging level of lateral g but, due to a trace of low rev torpidity, doesn't exit with the effortless punch and precision of the Golf. Instead, there's a tug of torque from the steering wheel as the turbo finally spools up to speed followed by the patter of axle tramp as the midrange motherload checks in.
The difference is, whereas in the TCR I'm content to turn around and repeat the technically satisfying corner dissection as many times as required by photographer Griffiths, in the Trophy, once the tramping has subsided, I just want to grab third gear, floor it and head for the hills with extreme prejudice. This thing has the selfish 'drive me now' gene.
Despite having a throatier engine note complete with exhaust pops and crackles on the overrun (once a VW speciality), I know the Megane probably won't get there any sooner than the Golf but, as Hunter S Thompson once wrote, what a ride.
Unlike some of my friends at evo, I really liked the regular Renaultsport Megane's slightly awkward, edgy personality for the potential rewards and I like the Trophy even more. Yes, the dashboard is still a bewildering, plasticky mess. And yes, the short-throw gearchange is still notchy. But the seat drop has transformed the driving position and the shift quality isn't so compromised that it detracts from the joy of swapping ratios mechanically or the way this process melds with the perfect positioning and weighting of the pedals, the acutely direct and communicative helm and the phenomenally effective brakes.
As for the four-wheel steering, it can be off-putting to begin with yet promotes levels of agility and adjustability that are simply unprecedented for a front-drive hot hatch and an absolute hoot if you're up for it. In Race mode, which switches the ESC off, trail braking into a medium-to-tight downhill bend will swing the tail as wide as you want, even to a half-spun standstill if you don't do something about it.
But at speed on these roads with Sport selected, massive grip, quick and feel-full steering, a completely nailed down front end and the neutral/edge-of-oversteer balance (with ultimate ESC safety net) is more engaging than anything the Golf can muster. It will force you to tap into levels of concentration you probably didn't realise you had.
Of course, there are downsides – not least a very firm, 'control-is-everything' ride and an essentially hardcore, track-ready demeanour that never really relaxes. The engineering and techniques might be new, but the feel is very much Old School reframed. There's torque steer and there's lift-off oversteer. It's a car that wants to play, wants to be indulged. Perhaps its closest rival in this respect is Hyundai's excellent i30N Performance which has a similarly boisterous and entertaining character.
The verdict
The Golf GTI TCR is a cooler proposition: couth, massively accomplished, a brilliant all-rounder and beautifully put together. Wear a sensible hat and add up the points and it lifts the laurels. But for a great time on a fabulous road, I'd take the Megane Trophy every time.                    
| | | |
| --- | --- | --- |
|   | Renault Megane RS Trophy | Volkswagen Golf GTI TCR |
| Engine | 1798cc, turbocharged four-cylinder | 1984cc, turbocharged four-cylinder |
| Gearbox | Six-speed manual | Seven-speed dual-clutch |
| Power | 296bhp @ 6000rpm | 286bhp @ 5500rpm |
| Torque | 295lb ft @ 3200rpm | 280lb ft @ 1950rpm |
| 0-62mph | 5.7sec | 5.6sec |
| Top speed | 162mph | 155mph |
| Weight | 1419kg | 1430kg |
| Price | £31,835 | £35,305 |