Ford Ranger Raptor review – Ford's Baja-bashing pickup finally comes to Blighty - Ride and handling
A testament to Ford's engineering excellence, even if it's not quite in context for the UK
Ride and Handling
Ford has gone to surprising lengths with the Raptor's underpinnings, with some comprehensive changes from the standard Ranger. That starts with the ladder chassis, which in addition to reinforcement in key areas, has had its rear leaf springs replaced with coil springs.
Heavy-duty, internal bypass dampers by Fox – boasting 30 per cent extra travel over the standard Ranger items – are then fitted at all four corners, and the rear axle additionally benefits from a pair of disc brakes rather than the standard drums. The track is wider than standard (complemented visually with extended arches, as well as an F-150 Raptor-style grille) and new 17-inch wheels wear a set of 33-inch BF Goodrich tyres.
Electronically the Raptor features similar terrain modes to those of the standard Ranger, but adds a new Baja mode which knocks off the stability control and reconfigures the traction control for 'high-speed off-road performance'. It's possible to turn off the traction control completely, though it'll switch itself back on again if you select another driving mode or change between four-wheel-drive modes.
One of the problems with high-performance road cars is the infrequency with which you can enjoy their potential, legally, on the road. While the Raptor doesn't suffer from excess performance – quite the opposite – it's still a real shame how little you'll be able to explore its capabilities in the UK.
You'll have little hints as to its ability here and there, just as you would with a supercar. Potholes, for example, are no longer something to be dodged, and kerbside parking worries dissipate entirely. While we'd not condone such behaviour, there's little point in backing off for speed bumps either.
There'll certainly be no mistaking its other behaviour for anything other than that of an old-school body-on-frame pickup. There's simply not the steering precision, body control or levels of grip you'd find in even fairly modest conventional SUVs. That may bother some. Others probably won't care – it doesn't seem to have harmed pickup sales so far.
Partnership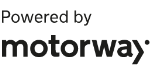 Need to sell your car?
Find your best offer from over 5,000+ dealers. It's that easy.
The tradeoff is how the Raptor behaves in its intended, off-piste environment. The new suspension steamrollers over the kind of bumps that would have you headbutting the headlining in most SUVs. This in turn encourages the kind of cross-country pace you'd ordinarily avoid for fear of sending top-mounts through the bonnet. You'll be jostled around of course, but the Raptor positively encourages you to attack the world in front of you quicker and quicker, and it only seems to get better when you oblige.
Even the steering makes more sense off road. It's all about reasonable compromise: if it was honed for asphalt you'd have your thumbs wrenched off on the first misjudged boulder. On sand, gravel and over rocks the feedback seems amplified and the rate of response is more than suitable, though when arsing around for the camera quite a lot of wheel-twirling was needed to keep those enormous Ford letters pointing the right way. The brakes, a little too soft in road driving, feel progressive and powerful on loose surfaces.
Unfortunately, the engine feels a little undernourished wherever you are. The ten-speed transmission is swift and smooth enough and keeps the engine stirring along in the meat of the torque (enough so that using the paddles for manual operation tends to be unnecessary), but with 2.5 tons to hustle along the engine always feels just a little strained, using a few more revs than you'd expect and, off road, more commotion still. We're aware high-speed off-road driving requires its own, unique driving style and that high revs are a part of that, but we've a sneaking suspicion that a V6-engined VW Amarok would make lighter work of some sections on equivalent tyres, simply due to its extra capacity.
However, it's hard to imagine any other pickup sold in the UK making such light work of so many off-road environments, and on the off-chance you do have somewhere appropriate to enjoy what the Raptor offers, we can't think of another vehicle more suitable or more fun – unless, of course, you were to import Ford's own F-150 Raptor for yourself.