Watch - Anthony Davidson on his most disappointing 2014 race
World Champ Anthony Davidson tells us about the race he wishes he won in 2014
Given that Anthony Davidson and Toyota Motorsport nabbed both the 2014 WEC drivers' and constructors' crowns, you could be forgiven for thinking there was little in the way of low points throughout the season. But such is the way with competitive racing drivers, they always want more. That's why for our third video interview, Anthony talks us through his most disappointing race of the season.
>Watch - Anthony Davidson - Best race of 2014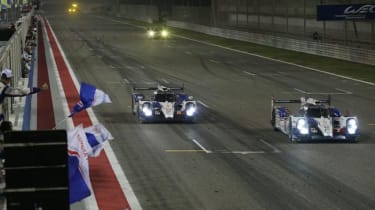 To secure the 2014 crown with a race win at Bahrain would have been perfect, but unfortunately an alternator issue stopped the number 8 Toyota TS040 Hybrid from challenging for victory. While winning the World Championship was sweet, standing on the top spot of the podium that weekend would have surely been pure ecstasy.
Toyota Racing Bahrain WEC 2014 highlights