Lister Motor Company designates the Thunder as LFT-666 for production
Also announced is a new Lister Tuning Division for standard Jaguar F-types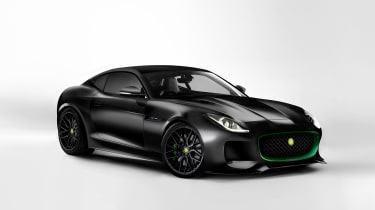 Lister Motor Company has officially launched its production-specification LFT-666 – the sinister 666bhp Jaguar F-type-based model it revealed as the Thunder earlier this year. As well as the new designation Lister has also further refined the model for customer cars, with new Lister-designed carbonfibre body panels, updated interior components and a revised suspension tune for the 99 units due to reach customers from October this year.
The styling changes have been very subtle, maintaining the same basic look of the F-type coupe, but with more aggressive splitters, sills and spoilers all round. The front grille has also been updated, with a new, more open mesh pattern. These aesthetic changes have brought with it a reduction in weight, says Lister Motor Company, as the new LFT-666 is both 'a lighter and stronger car that offers improved aerodynamics on both road and track'.
> Click here for our review of the Lister Thunder
On top of the exterior changes, the LFT-666 will also feature redesigned seats and an updated steering wheel, while under the skin the team's continuous development has resulted in a subtly retuned suspension set-up.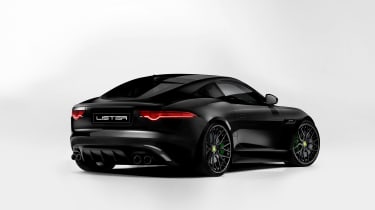 A new Lister Tuning Division has also been announced, which will sell individual components of the LFT-666 as retrofitted parts to existing Jaguar F-types. And Lister doesn't appear to be stopping there, as along with its own version of the F-Pace SVR SUV coming later this year, now confirmed to be called the LFP, it has also announced a £10m investment into a new headquarters and showroom in Lancaster, England.
As our previous drive in the prototype proved, the rambunctious 666bhp Jaguar seemed to somehow capture the more rebellious side of the F-type's personality. With the chassis and spec tweaks due to reach customer cars, this tuned F-type might prove to be an interesting proposition indeed.