Jaguar XE review - Jag's smallest saloon tackles BMW's 3-series head-on - Jaguar XE ride and handling
XE's chassis is one of the best but lacks sparkle in other areas
Ride and handling
With double wishbone front suspension, an 'integral link' rear axle that helps separate longitudinal and latitudinal cornering forces, and the latest in electronic power steering software, the XE is a true sports saloon. It's a car that gets better the harder you drive it and has a wonderful sense of balance.
The three different damper options – the passive suspension in Sport or Comfort spec and the £800 extra adaptive set-up – all offer a similarly imperious 'bring it on' resolve. They manage to balance grip with grace and a fluid economy of motion whatever the road surface or ambition of the driver, however optimistic. In the XE, you can get as down and dirty as you like at the wheel yet the end result will always be poised and pretty which, of course, is very flattering and something few of the German opposition does quite as well.
The XE also manages to serve up a ride quality not dissimilar to the Mercedes C-Class, there's a controlled suppleness to the way it deals with a road and excellent suppression of tyre noise. In other words, it's very comfortable and refined.
Where it differs immediately from the Merc is in the acuity of its responses. Darty is the first word that springs to mind, though you quickly relax and adjust and begin to marvel at how little effort is required to get the nose arcing towards the apex.
The steering progressively weights up as you attack a corner, encouraging you to really dig into the chassis' ample but beautifully balanced reserves of grip. Not bad at all for an electronically assisted power steering system. No, there isn't much genuine feel and the strong self-centreing action feels a bit artificial but, like the F-type, the XE has turn-in chops most BMWs would kill for and a bias towards mid-corner neutrality that's hugely gratifying.
Partnership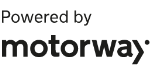 Need to sell your car?
Find your best offer from over 5,000+ dealers. It's that easy.
First taste of the adaptive dampers came on a diesel and proved perplexing, giving a much busier ride for little obvious payback in handling assets. But later, on the now off-sale 3.0S, the combination felt spot on, the extra pressure applied to the chassis by the 325bhp supercharged V6 being met with a still more planted and composed dynamic demeanour combining more tautly controlled body movements with an obviously firmer but still impressively supple ride.