New Jaguar sports car revealed
Jaguar unveils its all new small sports car concept. The C-X16 is set to rival the Porsche Cayman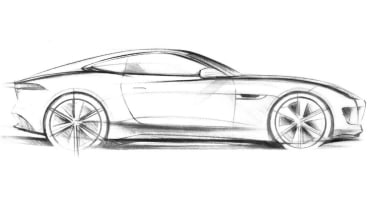 Jaguar has revealed its all-new sports car, which is set to sit below the XK in its range. The car's unveiling also coincides with the 50th anniversary of the company's revolutionary E-Type.
The new Jaguar C-X16 production concept is set to make its world debut at next month's Frankfurt motor show, and as part of the build up to its launch, Jaguar has released a side profile sketch of the car.
The car has been designed by the team that created all three of the 'new' Jaguars - the XK, XF and XJ - headed by Director of Design Ian Callum. The concept is set to lead the way for all new Jaguar sports cars which will aim to set benchmarks in design, vehicle dynamics and technology.
As the project approached completion, Callum commented, 'Great Jaguars have always been beautiful, innovative and have looked firmly to the future. The finished C-X16 concept has the potential to do these things while retaining the ability to surprise, to excite and invigorate.'
The first cars are expected to use a V6 petrol engine, with hotter versions likely to boast a supercharged version. Like the rest of Jaguar's range, it will be rear-wheel drive though unlike other Jags, a manual gearbox may be offered. As the car will sit under the XK, expect a price tag of around £50,000,  with the Porsche Boxster and Cayman and Lotus Evora among its rivals.
Join evo's Twitter, Facebook and YouTube pages