Jaguar Land Rover announces new Special Operations department
A new specialist division within Jaguar Land Rover, called Special Operations, will offer custom and special project vehicles to customers. Details here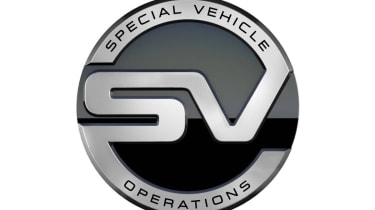 Jaguar Land Rover's John Edwards has announced that the carmaker is to open a Special Operations team near to its West Midlands plant this year. The Managing Director of the new division says the team of 150 specialists has been created to meet demand for high specification and customised vehicles.
Investing in the creation of a new Special Operations Technical Centre near its Coventry home, JLR's new building will create high-performance models, ultra luxury versions and limited run collector edition cars. Cars from the Special Operations division will be available with bespoke colour and trim options, much like McLaren's Special Operations department.
The new facility will feature cutting edge technology including Formula 1-inspired flexible workshops and a fully automated paint facility. The new team of designers and engineers will be led by Paul Newsome, Director of Special Vehicle Operations, who himself brings with him a wealth of F1 knowledge thanks to having worked at Williams Advanced Engineering.
Taking things a step further will be a new Heritage Centre, created at Jaguar's spiritual home on Browns Lane in Coventry. This facility will be responsible for building and servicing heritage vehicles, including the six recently announced Lightweight E-types. The building of these cars will commence with the opening of the new department from 1 August.