Kia Proceed GT review, price and specs
The Kia Proceed GT is the first proper hot hatchback from Korea. Should the VW Golf GTI be worried?
What is it?
The Kia Proceed GT. Or, as Kia would like us to call it, the punctuation-busting pro_cee'd GT. Which we won't, of course.
But behind the very silly name is what is, in effect, Kia (and Korea's) first serious attempt to build a hot hatchback to rival established players like the VW Golf GTI and Ford Focus ST. The Proceed GT uses the same turbocharged 1.6-litre four-cylinder petrol engine that we've already seen in the Hyundai Veloster Turbo, albeit in more powerful 201bhp form and delivering 0-60 in a smidge over seven seconds.
The price tag is equally compelling. The three-door Proceed GT costs just £19,995 in basic spec, with generous standard kit including Bluetooth, 18in alloys and Recaro seats, while an extra £2500 upgrades you to GT Tech with auto air conditioning, a 7in touchscreen satnav, heated seats and a reversing camera. All are backed up by the same seven-year warranty that covers the rest of the Kia range. So, very sensible – but is it any good to drive?
Technical highlights?
The Proceed GT is a warmed-up production hatchback rather than a hand built special, but Kia has still managed to put a tick next to most boxes.
Suspension settings are all unique to the car, with firmer springs, stiffer dampers and a fatter rear anti-roll bar. Bushes have also been uprated, and the GT's electric power steering loses the slightly gimmicky adjustable assistance programmes of lesser Ceeds. Brakes are larger, with 300mm diameter vented discs at the front, and the ESP stability control system is fully switchable. Unlike most rivals, the Proceed also uses multi-link rear suspension in place of one of the increasingly common, lower-tech torsion beam axles.
The 1.6-litre petrol engine uses a twin-scroll turbocharger and direct fuel injection. The peak 201bhp arrives at 6000rpm, but more telling is the way that maximum torque – 195lb ft – is available from just 1750rpm, and through to 4500rpm. A 7.4sec 0-60mph time and 143mph top speed are mated to 38.2mpg fuel economy and 171g/km CO2 emissions.
Partnership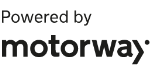 Need to sell your car?
Find your best offer from over 5,000+ dealers. It's that easy.
The car was developed jointly by Kia in Korea and the company's European engineering arm in Frankfurt.
How does it drive?
It's surprising. Mostly surprisingly good, it must be said – but the very idea of a fun-to-drive Korean car (especially one wearing a Kia badge) remains a bit of a novelty. 
The engine is the weak link. It delivers on the numbers, but like most modern small-capacity turbocharged petrol engines it's clearly been designed around mid-range torque rather than top-end power. It will rev to 6000rpm, but reluctantly, and accompanied by the noise of harsh mechanical thrash. It's far happier being changed up at around 5000rpm. And, as we've noted regretfully in other cars, doing so doesn't seem to reduce acceleration at all. At lower engine speeds there's a slight but noticeable lag when you request full power, and the throttle pedal suffers from a needless kick-down button at the bottom of its travel. The Kia's engine is far nicer to use than its relation in the Hyundai Veloster, though, feeling far pokier than its 17bhp increase and while hardly sonorous, it sounds better too.
Dynamically, the Proceed GT is pretty decent. The electric power steering delivers proportional responses, and although there's markedly less front-end grip than you'd find in harder-cored rivals like the Megane Renaultsport 265 or Ford Focus ST, the chassis possesses a nice, neutral balance and a surprising enthusiasm to go and play. You can trim the line by easing the throttle, and the GT is also happy to allow itself to be set up into a bend on the brakes.
Ultimately it can't match the pace of its hotter rivals, being down on power and without any form of locking front differential. But you can stroke it down a challenging road at a fair old lick when the mood takes you; it's also relaxed and relatively comfortable when asked to take on the role of a cruiser.
The brakes deserve a mention, too. Kia took the brave decision to launch the car on some of the most challenging roads in the south of France, including a chunk of the Route Napoleon, and although they can withstand a reasonable level of abuse the brakes will fade considerably when asked to deliver repeated big stops. Hardly a big surprise, but it's worth mentioning.
How does it compare?
That depends on what you want to compare it to. The Proceed GT is markedly cheaper than all its similarly sized rivals, even the bargain Ford Focus ST, especially when you consider its generous standard spec and its seven-year warranty. But it's slower than them, too – and without their dynamic focus. 
It actually feels closest in spirit to the Peugeot 208 GTI; not quite as fast, but bigger and almost equally comfortable when asked to deliver backroad pace. And while the Kia's chassis isn't as agile, it's a more appealing prospect than the disappointing Renault Clio 200 Turbo.
Kia's modest sales estimate – between 300 and 500 in the UK next year – looks pessimistic to us.
Anything else I need to know?
Being a Kia, the Proceed has full plug-and-play iPod integration as standard, plus Bluetooth at no extra cost.
The central instrument display is a digital screen rather than traditional dials, and it can be switched from a conventional speedometer view to a 'sports mode', featuring gauges for turbo boost and torque levels. Gimmicky, but fun – and slightly reticent of the array of data display screens in the Nissan GT-R.
A five-door hatchback version, the Kia Ceed GT, will follow in 2014.
Specifications
| | |
| --- | --- |
| Engine | In-line 4cyl, 1591cc, turbocharged |
| Max power | 201bhp @ 6000rpm |
| Max torque | 195lb ft @ 175 -4500rpm |
| 0-60 | 7.4sec (claimed) |
| Top speed | 143mph (claimed) |
| On sale | July 2013 |