Lexus in development of a manual transmission for electric cars
Sounds like an oxymoron doesn't it? But this is more 'virtual combustion powertrain' than just a fake gear stick…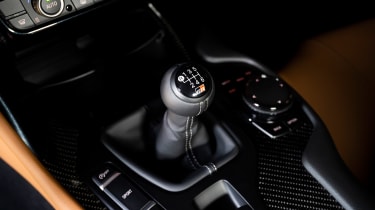 Toyota is developing a manual transmission that it hopes to use in future electric cars, with the intention of making EVs more engaging to drive. The project's under the remit of Lexus, who will take a leading role in the development of all Toyota's high performance electric cars moving forward. The pairing of a manual transmission with an electric powertrain might seem counterintuitive, but Lexus insists the scope of the technology goes beyond just the action of changing gear, forming a centrepoint of augmenting an entire combustion-powered driving experience in a low-carbon EV. 
Rather than physically fitting a mechanical manual transmission to the back-end of an electric motor, this technology uses an unconnected gear stick and clutch pedal that use haptic drivers to generate 'feel'. This is then combined with clever software and sound generators within the cabin to create a complete experience. Both elements are physically connected to, well nothing, but utilise technology already available on today's cars to create virtual feedback.
The virtual clutch pedal is something that's already been introduced in a couple of models that feature clutch-by-wire systems. At the moment, they sit at bookends of the car market, with Hyundai using the technology on its i20 supermini (although not the i20 N) and Koenigsegg using its own system on the complex multi-clutch transmission it debuted on the CC850 supercar. This system recreates the feel of a mechanically-linked clutch pedal through a haptic driver in the pedal itself, much like motors attached to contemporary electric steering systems. We've already had a go with the virtual clutch pedal in Hyundai's i20, and aside from not jolting forward when you aggressively drop the clutch, you'd never know there was no physical connection. 
Yet this system won't just project localised feedback to the clutch pedal and gear stick, but will also augment the torque being delivered from the electric powertrain. Clumsy shifts will be accurately translated; you'll even be able to stall it. 
Partnership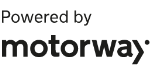 Need to sell your car?
Find your best offer from over 5,000+ dealers. It's that easy.
Toyota says it'll be able to theoretically recreate any engine and transmission combination through both sound and torque deliveries from the powertrain. Want the sonorous bark of a Lexus 2UR-GSE with its linear torque delivery and revvy nature, no problem. What about the boosty build of a 2JZ-GTE twin-turbocharged straight-six from an A80 Supra RZ – it can all be recreated through the virtual transmission, precise torque mapping and sound generators.
The system will be integrated with Lexus's DIRECT4 twin-motor, which so long as its peak outputs are higher than any chosen combustion engine it's trying to mimic, will be able to recreate it. It'll also theoretically be able to switch between front, rear and all-wheel drive, and with the right torque-vectoring hardware could even mimic the actions of an RC-F-style torque-vectoring differential. Lexus will also incorporate this with its new steer-by-wire system that's been introduced on its RZ EV, both of which will be utilised on all EVs from Lexus. This would theoretically give engineers the ability to recreate specific steering maps from individual cars too, although the use of a steering 'yoke', as in the RZ EV, might ultimately limit its variability. 
Takashi Watanabe, Lexus Electrified Chief Engineer, explained: 'From the outside, this vehicle is as quiet as any other BEV. But the driver is able to experience all the sensations of a manual transmission vehicle. It is a software-based system, so it can be programmed to reproduce the driving experience of different vehicle types, letting the driver choose their preferred mapping.'
Lexus has already built a working prototype based on the electric Lexus UX300e crossover, to which it has mapped in the engine and transmission feel of a petrol engine. It even fitted a prototype rev-counter. The sound being created from this sort of system is bound to only get better too, as other factors like vibrations through the cabin could be recreated by motors in the seats. This is a system used in BMW's latest high-end Bowers & Wilkins sound systems, which use vibrating motors in the seats to create more depth to the bass coming from its speakers.
In reality, most of the technology to facilitate this type of virtual performance car experience is already available, it's just a case of putting it all together. Of course, there is a mountain of data capturing and calibration work still to complete, but this type of development opens up all sorts of possibilities for future applications. It might not be the real thing, but in a future where we don't have a choice on the matter and have to drive an EV, it might be the next best thing…