Maybach officially discontinued
After failing to turn a profit, the Maybach brand has once again officially stopped selling cars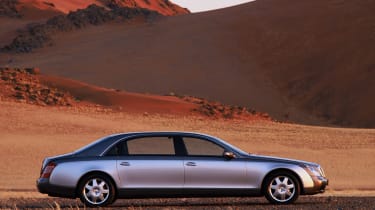 Mercedes-Benz has now officially confirmed that is has discontinued building all Maybach models, including the 57, 62 and Landaulet models, after Mercedes boss Dieter Zetsche told German media the brand was finished last year.
It was reported that that the Mercedes halo-brand, revived in 2003 to rival Rolls-Royce and Bentley, was failing to make any money. There were talks between Maybach and Aston Martin to jointly develop future models, but the proposed partnership failed to materialise, and ever since, Maybach has been on borrowed time.
Mercedes started offering discounts of up to £63,000 in 2011, lowering the basic price of a 57 to around £175,000 - but has up to this point remained tight-lipped about officially ceasing production.