Mazda MX-5 2.0i Sport Tech
Servicing time for evo's Mazda MX-5 2.0i sports car. Is it value for money?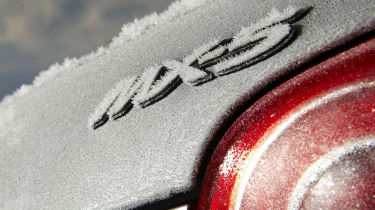 The Mazda has had its first service after creeping over 12,500 miles. I'd assumed it would cost at least £200 but the bill came to a reasonable £163.58. As well as the service, a safety check revealed that the tyres are nearly finished. Blame enthusiastic cornering and a newfound love of skids...