McLaren secures £550million of new investment
The McLaren Group has been given a vital cash injection to the tune of £550million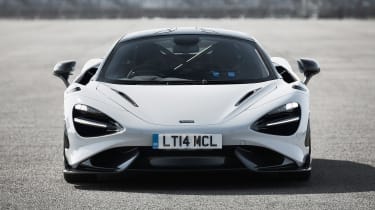 McLaren's road and racing car divisions have received a fresh round of investment, with a new £550million cash injection from both new and existing investors. This comes after the sale of McLaren's Foster and Partners-designed HQ in Woking, to help negate the impact felt by McLaren due to the global pandemic and the large-scale investment of both a new hybrid powertrain still in final development found in the new Artura supercar. 
Of the total investment, £400million has been derived from new investment funds managed by the Private Equity and Credit Groups of Ares Management Corporation and Public Investment Fund (PIF) in exchange for Preference Shares and equity Warrants. The remaining £150million will come from McLaren's existing shareholders, including Mumtalakat and the National Bank of Bahrain.
> New McLaren Artura revealed – all-new hybrid supercar to rival Ferrari F8 Tributo
McLaren's financial standing took a big hit due to the global pandemic, which was extrapolated by the loss of key motorsport contracts that were key drivers of revenue. After securing short-term emergency capital through the sale of its Woking HQ, and the selling of a minority stake of the F1 team last year, this new round of investment aims to secure McLaren's long-term growth.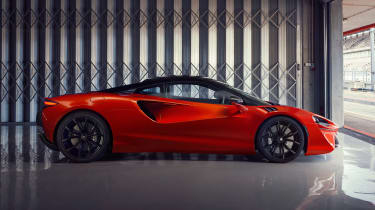 Paul Walsh, McLaren Group Executive Chairman said: "With these strong foundations now in place, we are well positioned to achieve our ambitions as a global luxury supercar and elite motorsport business, with Automotive as McLaren's core profit driver." 
So with new funding on board and the imminent launch of its next-generation Artura hybrid, McLaren's future is firming back up after a difficult 18 months.