McLaren previews Asia-only 625C
McLaren launches a softer 650S-based model dubbed 625C, aimed at the burgeoning Asian market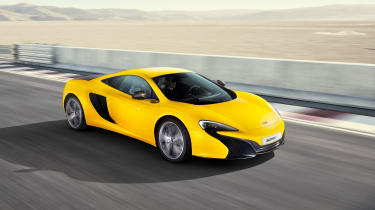 With sales increasing in the ever-more important Asian market, McLaren has announced a version of its 650S supercar designed specifically for Asia.
Dubbed 625C, McLaren says the car offers enhanced refinement for the comfort-orientated Asian market, as well as 'the optimised driving dynamics all McLarens are famous for'.
The company has tweaked the 650S's ProActive Chassis Control and the suspension hardware itself to better suit the region's roads. The 625C features revised dampers and softer rear springs, claimed to maintain sharp responses and a more refined ride.
The 'C' in the model name refers to 'Club', hinting at the less extreme nature of the car next to the regular 650S. Likewise, '625' refers to the car's marginally lower output in PS – equivalent to 616bhp, rather than 641bhp.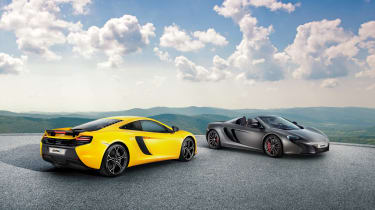 The 3.8-litre twin-turbocharged V8 is otherwise similar to that of its western counterpart, while performance has suffered little. McLaren quotes a 0-62mph time of 3.1 seconds for both Coupe and Spider (when equipped with Pirelli P-Zero Corsa tyres).
The Coupe reaches double that speed in 8.8 seconds (9 for the Spider) and 186mph passes in 26.7 seconds (one second slower in the Spider). Top speed is 207mph for the closed-roof car, 204mph for the windier model. At 24.2mpg and 275g/km of CO2, economy for the softened Asian McLarens remains identical to that of European cars.
Customers in Hong Kong will be first to get their hands on the 625C, with other markets across the Asia Pacific region to follow.